The Complete Guide to Antifouling Paint
What is antifouling?
Antifouling is a paint coating used to protect a boats hull (or areas under the waterline) from organisms that can cause harm.
How do antifouling paints work?
Antifouling paints work by releasing a range of bioactive ingredients that prevent organisms such as barnacles, slime and weeds from attaching to the vessel.
We can split fouling into two different groups: plant and animal.
Plant: Slime (micro algae), green, red and brown weed.
Animal: Soft bodied – bryozoa, sea squirts. Hard bodied – barnacles, mussels, tube worm etc.
What are the benefits of antifouling?
Antifouling can prolong the life of your vessel as well as improving its speed and fuel efficiency.
Protection: Antifoul will protect your hull from harmful fouling.
Fuel efficiency and speed: Keeping your hull free from fouling has a significant impact on fuel consumption and speed, because a smooth hull will have less drag and therefore use less fuel, saving you money, decreasing fuel emissions and making the vessel faster.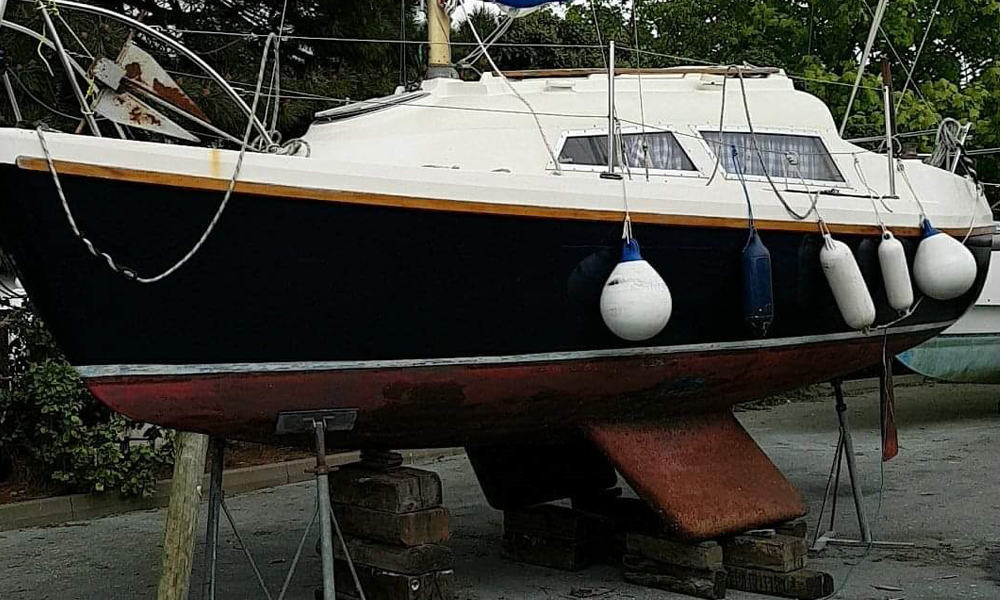 Before antifouling (after a jet wash)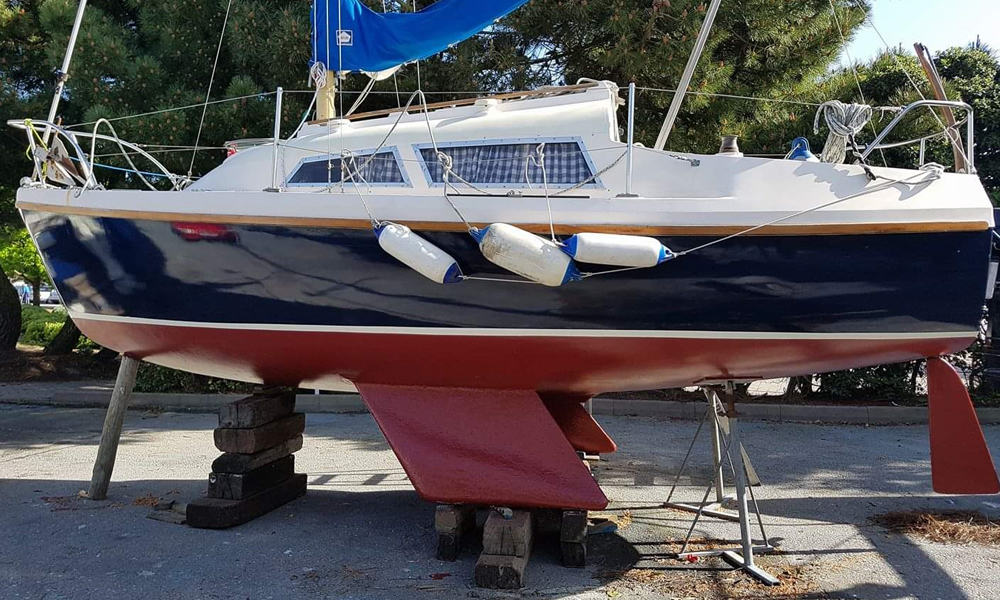 After antifouling 
 Correct application of antifoul can make yearly maintenance much easier.  After a year in the water all our colleagues' yacht needed was a power wash which removed a small ammount of fouling. As the existing antifoul was in good condition it just needed a wash and dry before applying new antifoul.
What is "soft" and "hard" antifoul and which is right for my vessel?
Generally there are two main types of antifoul available: soft antifoul, also known as self-polishing or self-eroding antifoul, and hard antifoul, often referred to as scrubbable or burnishable antifoul. Each paint releases the biocides in different ways – the right paint for you will be determined by the waters you sail in and the speed of your vessel.
Soft antifoul (self-polishing/self eroding)
How it works: Soft antifoul erodes slowly as the vessel moves through water so that a fresh film of biocide is always present on the hull's surface.
Vessel suitability: Suitable for sail boats or power boats with speeds up to 30 knots.  Any faster and the paint will erode too quickly (some paints are rated to higher speeds). The vessel needs to be used semi regularly in order to 'polish' the paint and reveal a fresh film of biocide.
Examples of soft antifoul are: Hempel Tiger Xtra, Seajet 033 Shogun and International Cruiser 250.
Hard antifoul (scrubbable/burnishable)
How it works: Hard antifoul constantly releases biocides through the paints film and doesn't wear away like soft antifoul.
Vessel suitability: Suitable for higher speed vessels (30 knots plus) as well as vessels that have moorings that dry out. Hard antifoul is ideal for performance racing vessels as it can be scrubbed / burnished to create a smooth hull with minimal drag.
Examples of hard antifoul are: Hempel Hard Racing, Seajet 037 Coastal, International Ultra 300 and VC Offshore EU.
A third type of antifoul
There is also a third type, similar to soft antifoul, which uses Self-Polishing Copolymer Antifouling (SPC) Technology. The release of biocides are completely controlled by how fast the binder dissolves. Therefore unlike traditional self-polishing it does not require water flow to polish. An example of this is International Micron 350.
Please note: The material from which the hull is made from also determines which antifoul can be used.
For example, aluminium boats can only use antifoul without copper oxide in the formula, such as these paints for aluminium hulls: International Cruiser 200 and Seajet Emperor.
Our full range of antifouling paint can be found HERE
Do you need to apply a primer before using antifoul?
If you are starting from scratch with a bare hull or you're applying on top of an unknown antifoul, you will likely need to apply a primer before using antifoul.
If you are starting from a bare substrate, you will need to apply an antifoul primer such as Hempel Underwater Primer or International Primocon. For the best protection and adhesion you could also use an epoxy primer such as Hempel Light Primer on the bare substrate before you apply the antifoul primer.
Some primers can even be used as a barrier-coat over incompatible or unknown antifouling, providing the original antifoul is in good condition.
If the existing antifoul is not in good condition it will need to be scraped back. If you do not remove this antifoul you risk the new coat of paint peeling off.
There might only be a few places that you need to scrape off. In this instance, once you remove the paint you can patch up the area with the recommended primer first.
If you are using the same antifoul as a previous season and the hull is in a good condition, free from fouling and loose antifoul, you can just give the hull a wash and dry then apply the new paint. (However, some antifouls do require a light wet-sanding first so always check the manufacturers' paint manual).
Antifoul for propellers, stern drives and legs
Propellers, including stern drives and legs, require specialist antifouling due to the material they are made from and the speed with which they turn. A good primer or tie-coat is also required when applying to bare metal.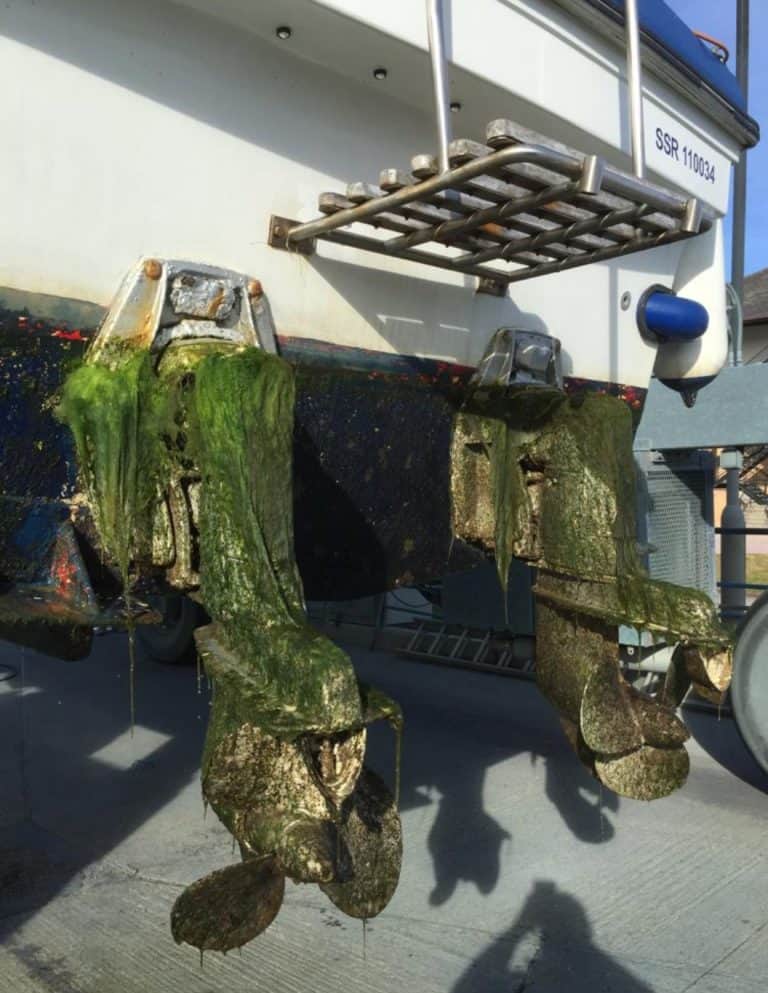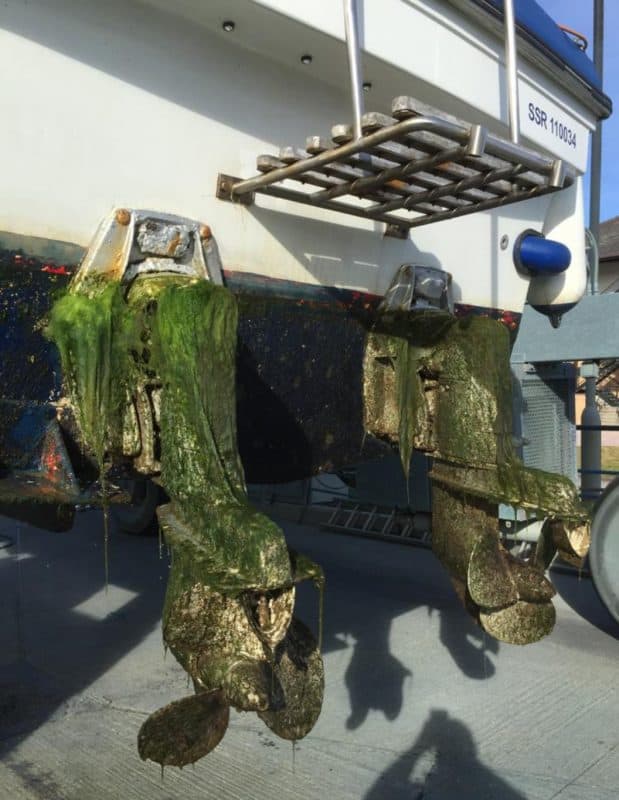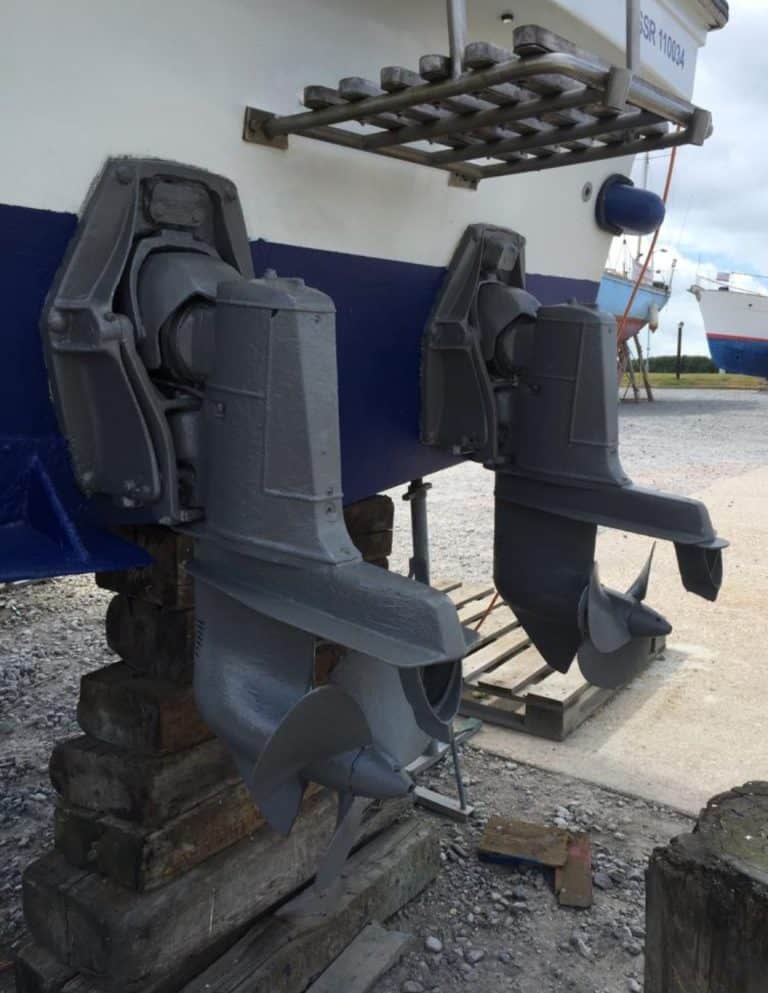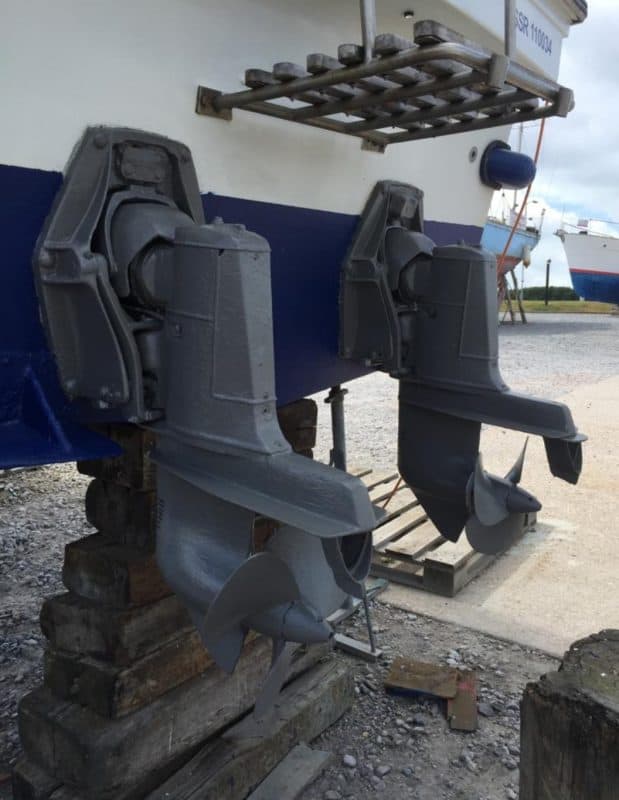 Propeller treatments can be purchased in packages or individually and come in different applications including:
Hempel: SilicOne Propeller Kit – Light Primer or Ecopower Prop Spray – Prop Primer Spray
Seajet: Propeller Triple Pack (Includes Primer)
International: Trilux Prop-O-Drev Antifoul Spray – Trilux Prop-O-Drev Primer Spray or Cruiser 200 – Primocon Primer
Antifoul around the waterline (boot top)
Copper oxide based antifouling can turn green when exposed to air and salt water around the waterline. To counteract this International paints introduced Cruiser 200. Available in a wide range of brighter colours it can even be scrubbed or cleaned off mid-season.
Hempel also have a product called Hard Racing Boottop which will give a strong scrubbable antifoul in a range of bright colours.
Antifouling equipment checklist
Now you know which antifoul to purchase, what else do you need to get started? Follow our simple checklist for everything you need to carry out the task effectively and safely.
Protective Equipment, Maintenance, Painting equipment, Primer, Thinners, Antifoul
1. Protective equipment
Antifoul is toxic so protective painting clothing is very important. At the minimum you will need: masks, gloves, overalls, and goggles.
2. Maintenance
Sandpaper*, scrapers and cleaning products for removing fouling, slime or old antifoul. If there is damage to the hull, marine sealants such as gelcoat or epoxy filler are also recommended. *NEVER dry sand antifoul as the dust is toxic.
3. Painting equipment
Stock up on painting equipment including short to medium pile rollers, trays, brushes and masking tapes. These can be used for maintenance jobs as well as for more decorative tasks on your boat.
4. Primer
For repairing the hull, starting from scratch or sealing existing antifoul.
5. Thinners
Paint thinners should generally be only used for removing and cleaning antifouling paint as well as other paints, varnishes, and epoxies from your vessel. In extreme temperatures only, can also be used to thin the antifoul.
6. Antifoul
Of course, don't forget to stock up on antifoul!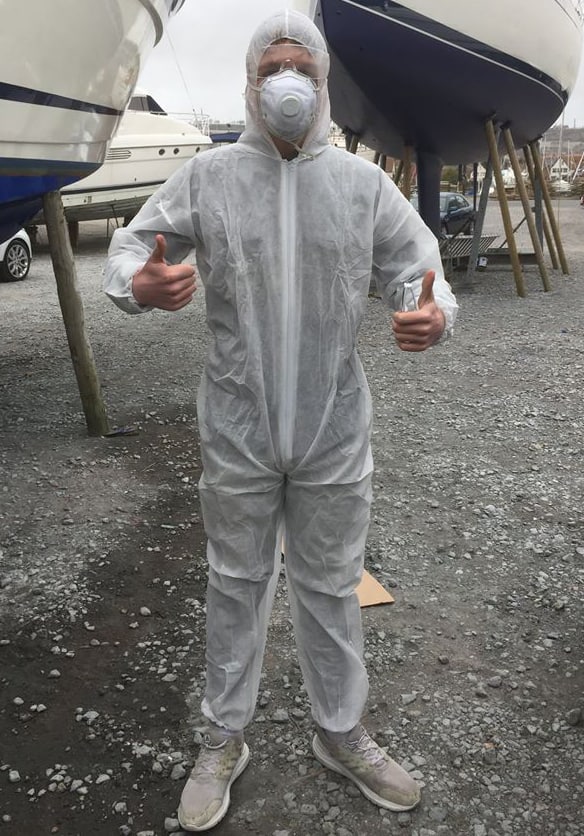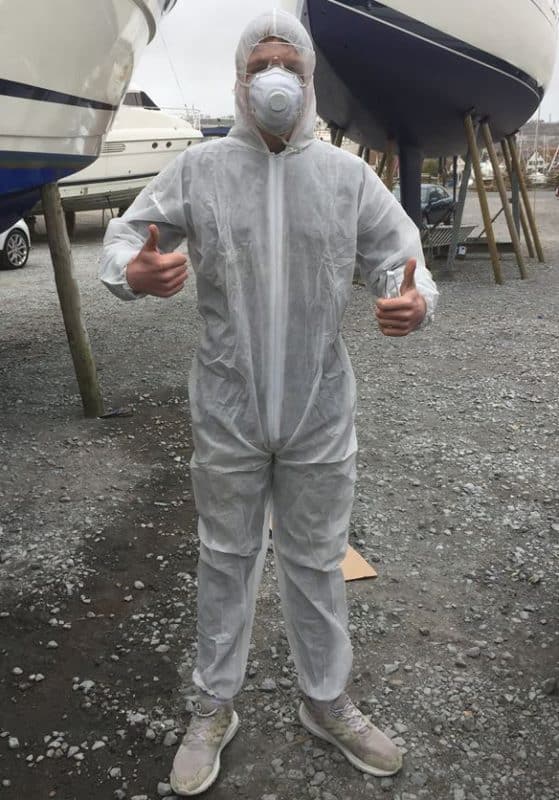 The future: biocide-free antifoul paint
Over the years we see new innovations in antifouling. An example of this is Hempel's Silic One, a biocide free product based on silicone and hydrogel. This gives the coating surface a water-like properties making it difficult for fouling organisms to attach to the hull and easy for them to be removed when the boat is in motion. We stock the Hempel's Silic One Propeller Kit.