Endless fun on the water!
With a variety of riding options, the Binar is your new toy for endless fun and energy on the water! The Binar is a wild ride when users sit down, kneel or do other crazy stuff. Just tow the rope to one of it's 2-way quick connector tow points and find out.
A multitude of comfy foam-filled handles facilitate all your creative rider positions. Equipped with patterned rough 840D nylon cover.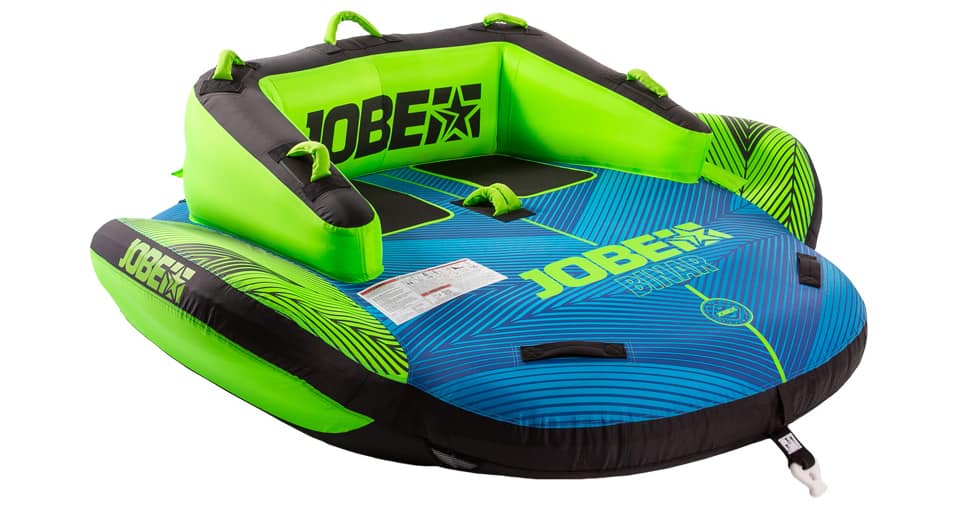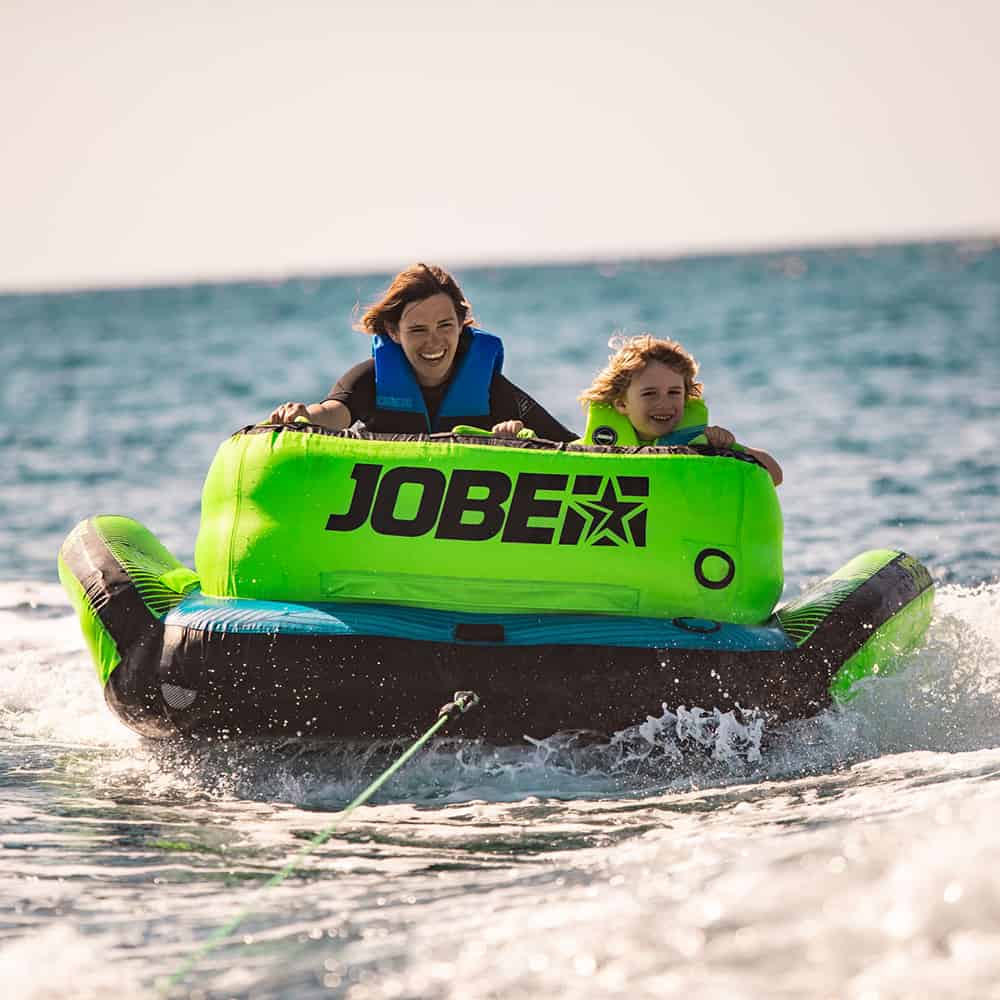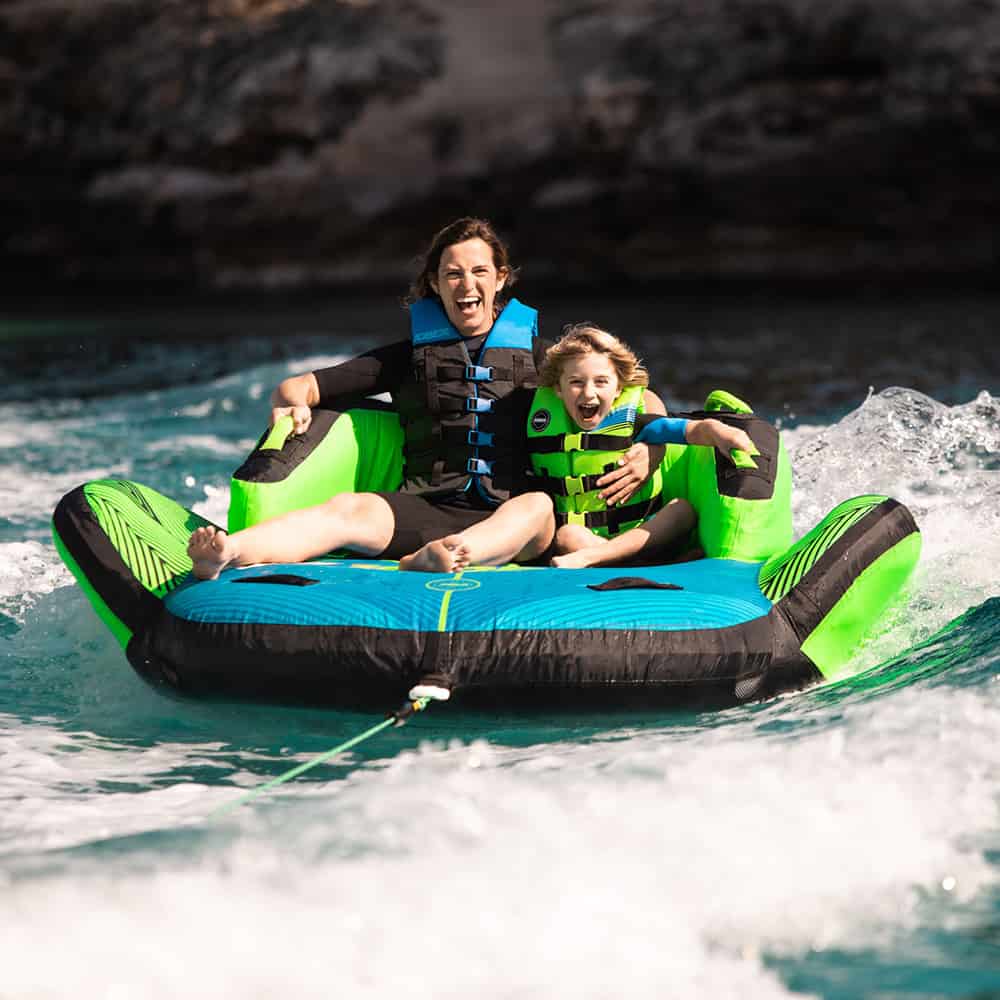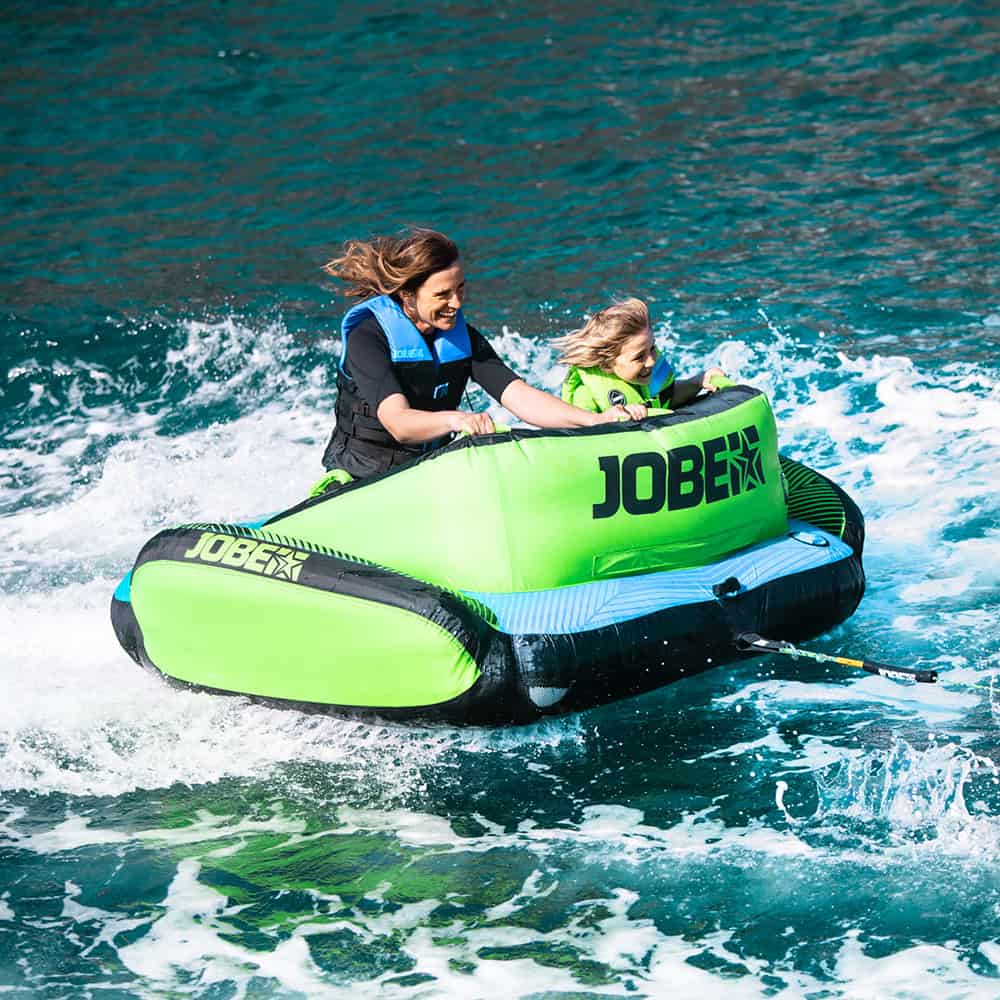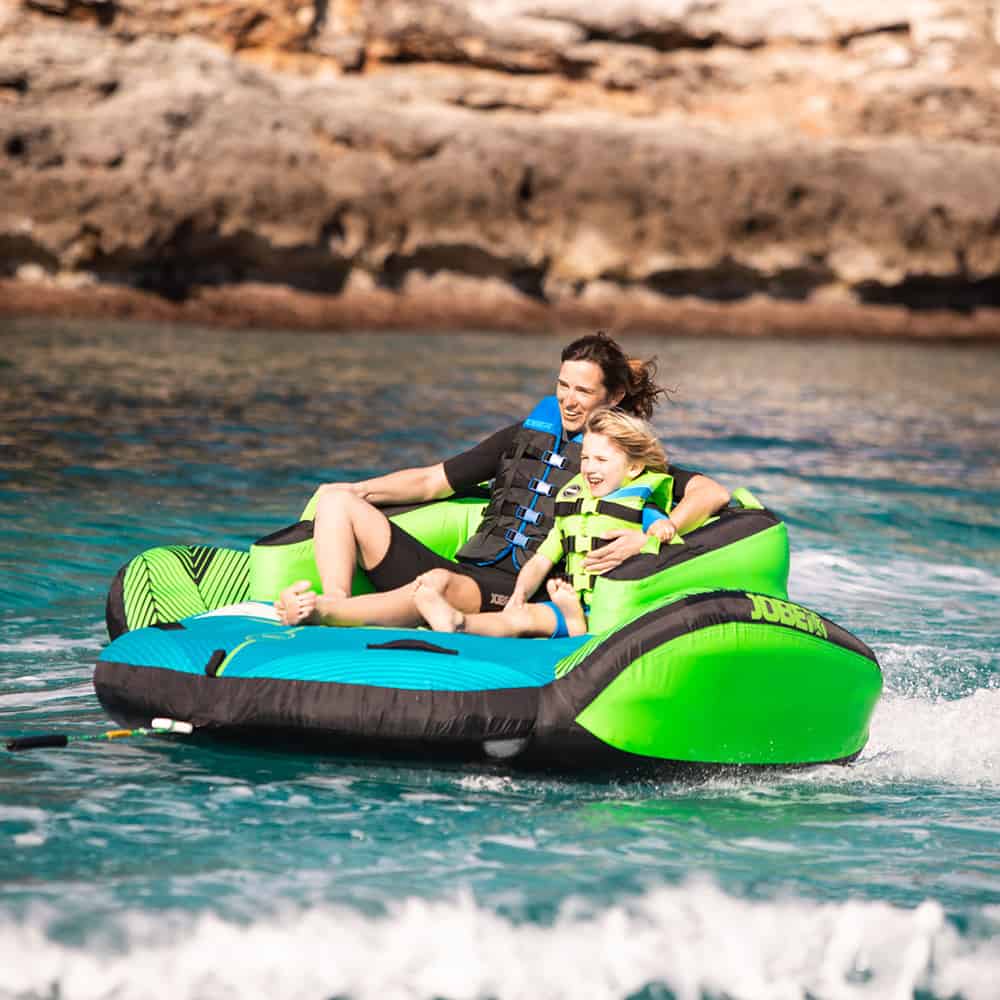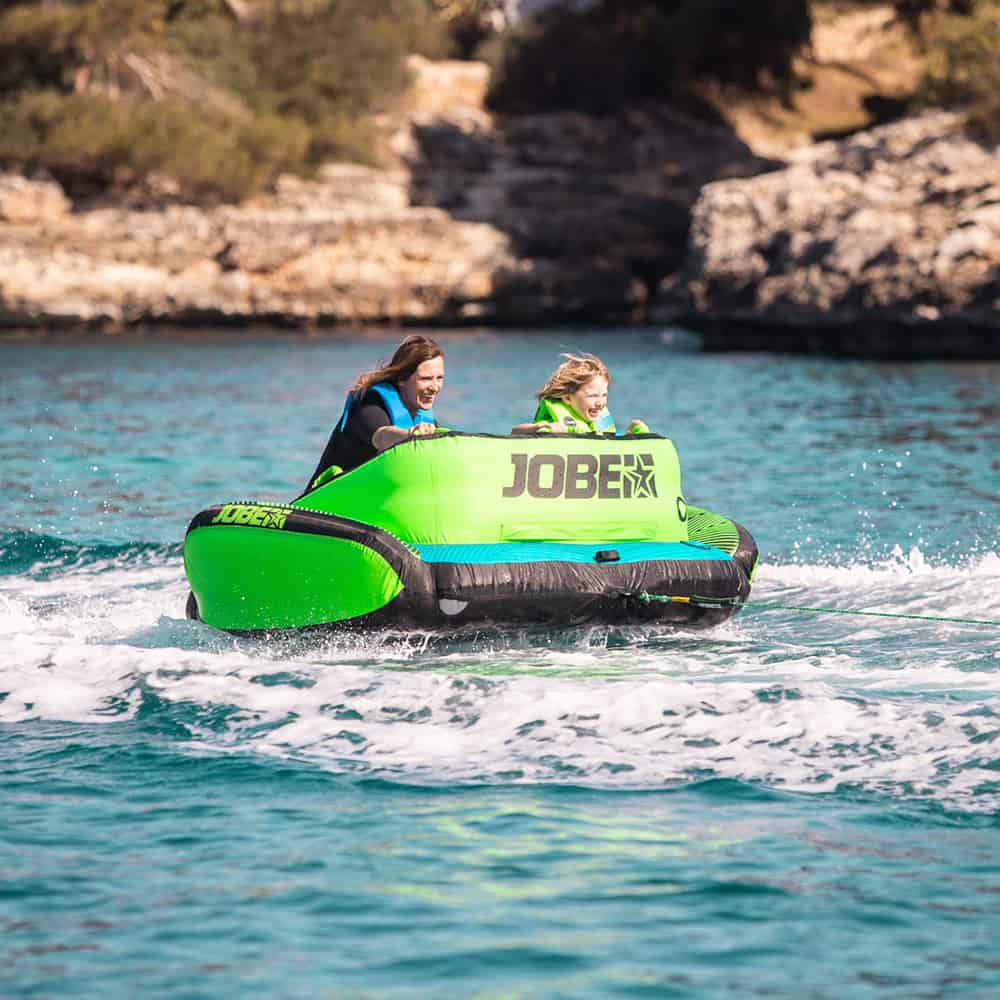 Features
 7 Handles with neoprene knuckle guards
 Max 2 Persons
 Multi position towable
 One way Boston valve
 Quick connector for easy towing
 840 Denier nylon cover
 28 gauge PVC
 Dimensions when deflated : 81″ x 78″ | 206 x 198c