The Spinlock Deckvest 6D lifejacket is one of our most popular fully featured offshore lifejackets. Featuring a large sprayhood as well as two forms of illumination.
Available in 170N or 275N, as a standard harness or with HRS – Harness Release System (choose in the drop down menu above), as well as in 4 colours (275N is only available in Black).
HRS is a new innovation which enables the wearer to disconnect from the safety line by releasing a lever behind the soft loop safety line attachment point of the lifejacket harness.
Activation handle located behind soft loop, easy to locate, grab and pull
Soft loop attachment released and open
User separated from safety line and boat
Easily reset to use again
ISO12402-1 Deck Safety Harness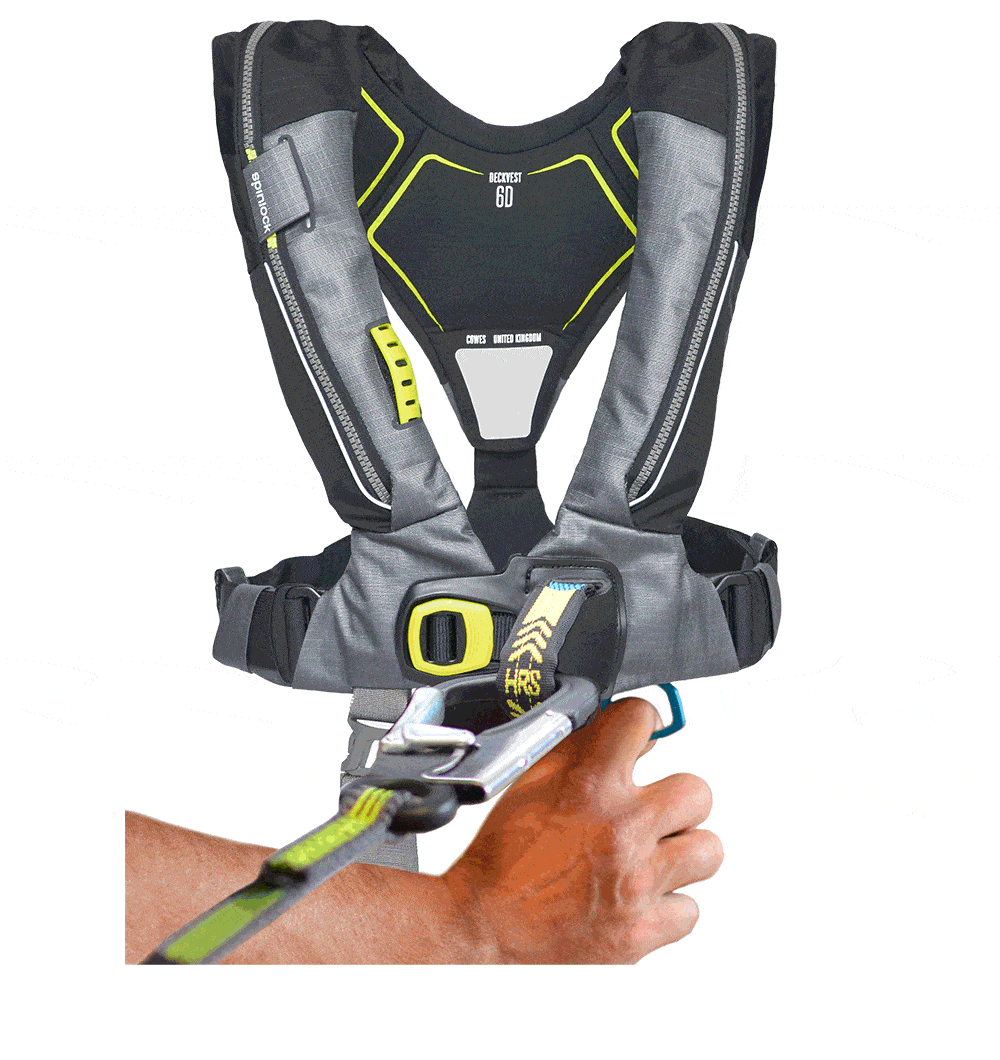 Features
170N or 275N Buoyancy
One Size
UML Pro Sensor Elite activation system
Improved front opening buckle with smooth body adjuster system
Enhanced shoulder fit system for the perfect fit – every time – all day
Enhanced back profile for clean, unobtrusive look and fit
Hard-wearing coated fabrics in key areas
New sprayhood design with large clear structured visor – stored away from neck
Firing system on rear of bladder for improved comfort and reduced snagging when inflated
40mm Single Leg Strap with stowage pocket – extra wide, easy to find, easy to locate
Pylon 360° lifejacket light fitted
Lume-On bladder illumination lights fitted
MOB1 AIS Compatible
5 Year Warranty on product registration
Cutter attachment point for non-HRS models
Optional Harness Release System (HRS)