Please note: Garmin charts are programmed to order. Due to the size of the file, this process can take up to an hour.
Introducing the brand new Garmin Navionics+ Regular Charts – Please check your chartplotters compatibility further down the page.
Click the images below to expand (individual chart coverage can be found in the images above).
Plot your paradise — with the best, most up-to-date Garmin Navionics+™ marine cartography on your compatible Garmin chartplotter. For offshore or inland waters, this all-in-one solution offers detail-rich integrated mapping of coastal features, lakes, rivers and more.
It features shaded depth contours, advanced Auto Guidance+™ technology¹ and access to daily updates via the ActiveCaptain® app for the freshest chart data every time out (the first year of updates is included).
Combining the best features of Garmin and Navionics® automatic routing solutions, Auto Guidance+ gives you a suggested dock-to-dock path to follow through channels, inlets, marina entrances and more. Multiple shading options aid in shallow water navigation and make it easy to select depth ranges for the best fishing spots.
Features
Integrated Garmin and Navionics® content, with an updated colour palette and Navionics style appearance, provides exceptional coverage, clarity and detail
Easy access to daily chart updates is available via the ActiveCaptain® app
Built-in Auto Guidance+™ technology¹ uses your desired depth and overhead clearance, along with chart data and frequently travelled routes, to calculate a suggested path to follow from dock to dock
Depth range shading lets you select up to 10 colour-shaded options and view your target depths at a glance
For improved fishing and navigation, up to 1' contours provide a more detailed depiction of bottom structure
To aid in navigation, the shallow water shading feature highlights depths up to a user-defined level
ActiveCaptain® community content provides valuable POIs, recommendations and advice from boaters with firsthand experience of the local environment
Available on microSD™ cards (each region sold separately); cartography updates are available via annual renewable subscription (the first year of updates is included).
Chartplotter Compatibility (With the latest software update installed)
ECHOMAP UHD(7/9), ECHOMAP ULTRA (10/12), GPSMAP 723/923/1223, GPSMAP 722/922/1222PLUS, GPSMAP 8400/8600, GPSMAP 1022/1222, GPSMAP 8700BB, GPSMAP 1222TOUCH, GPSMAP A12-VOLVO, GPSMAP A12, GPSMAP 7X3/9X3/12X3-VOLVO, GPSMAP A7, GPSMAP 8400/8600-VOLVO. For more information please visit the Garmin website.
1 Auto Guidance+ is for planning purposes only and does not replace safe navigation operations
2 Raster cartography cannot be viewed on echoMAP™ CHIRP and ECHOMAP™ Plus combos but can be viewed on mobile devices via the ActiveCaptain mobile app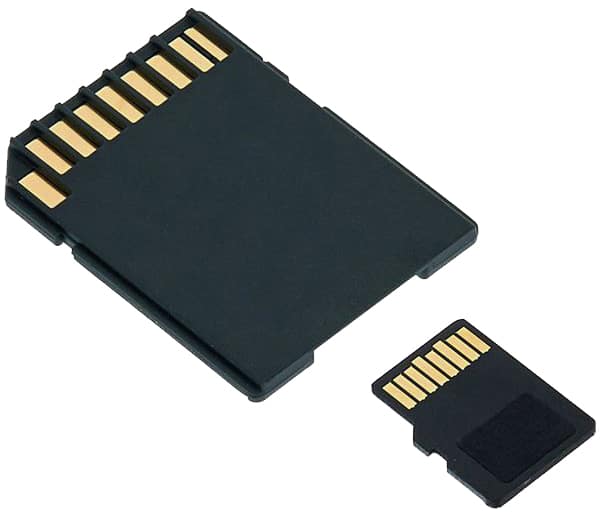 Please note: All charts come as a mirco SD inside an SD card adaptor.