Please Note: Garmin Charts are programmed to order. Due to the size of the file, this process can take a few hours. For new Garmin Navionics charts  Please Click Here
Garmin BlueChart g3 Vision Small Size. BlueChart g3 Vision is Garmin's premium chart offering, bringing all the reliability and features of BlueChart g3 while adding in industry leading features, like AutoGuidance.
VEU454S – Barcelona & Valencia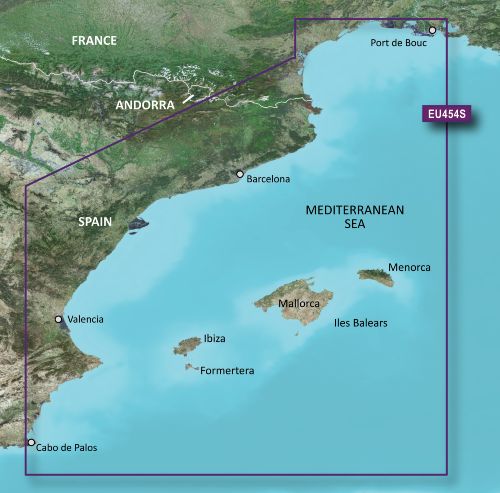 From Port de Bouc, France to Cabo de Palos, Spain, including Islas Baleares.
VEU455S – Alicante-Cabo de Sao Vicente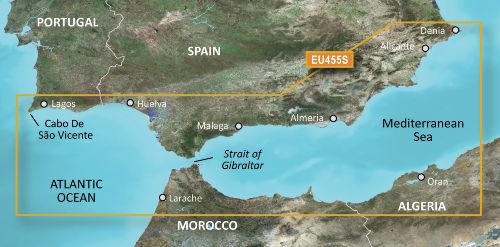 Spanish coast: from Denia to Cabo De São Vicente, including Cabo de Palos, Golfo de Mazarron, Golfo de Almeria, Bahia de Malaga, Ensenada de Marbella, Bahia de Algeciras, Estrecho de Gibraltar, Cadiz, Rio Guadalquivir, Huelva, Ayamonte, Cabo de Santa Maria, Vilamoura, Portimao and Lagos. African coast: from Mostaganem, Algeria to Larache, Morocco.
VEU456S – English Channel, Central-East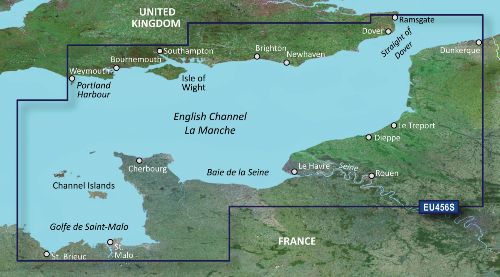 Detailed coverage of the British coast from Weymouth to Ramsgate including Southampton, Portsmouth, Eastbourne, and Dover; French coast coverage from Saint-Brieuc to Dunkerque, including Saint-Malo, Saint-Vaast-la-Hougue, Grandcamp-Maisy, Le Havre, Dieppe, Le Tréport , and the Seine River to Rouen. Coverage features the Isle of Portland, the Solent, the Isle of Wight, and the Channel Islands of France.
VEU457S – Bretagne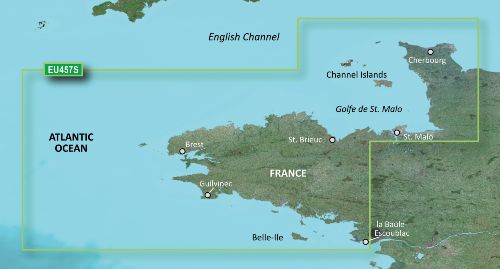 From Saint-Vaast-la-Hougue to Le Croisic and Belle-Ile, including Cherbourg, the Channel Islands, Saint-Malo, Brest, and Lorient.
VEU461S – Thames Estuary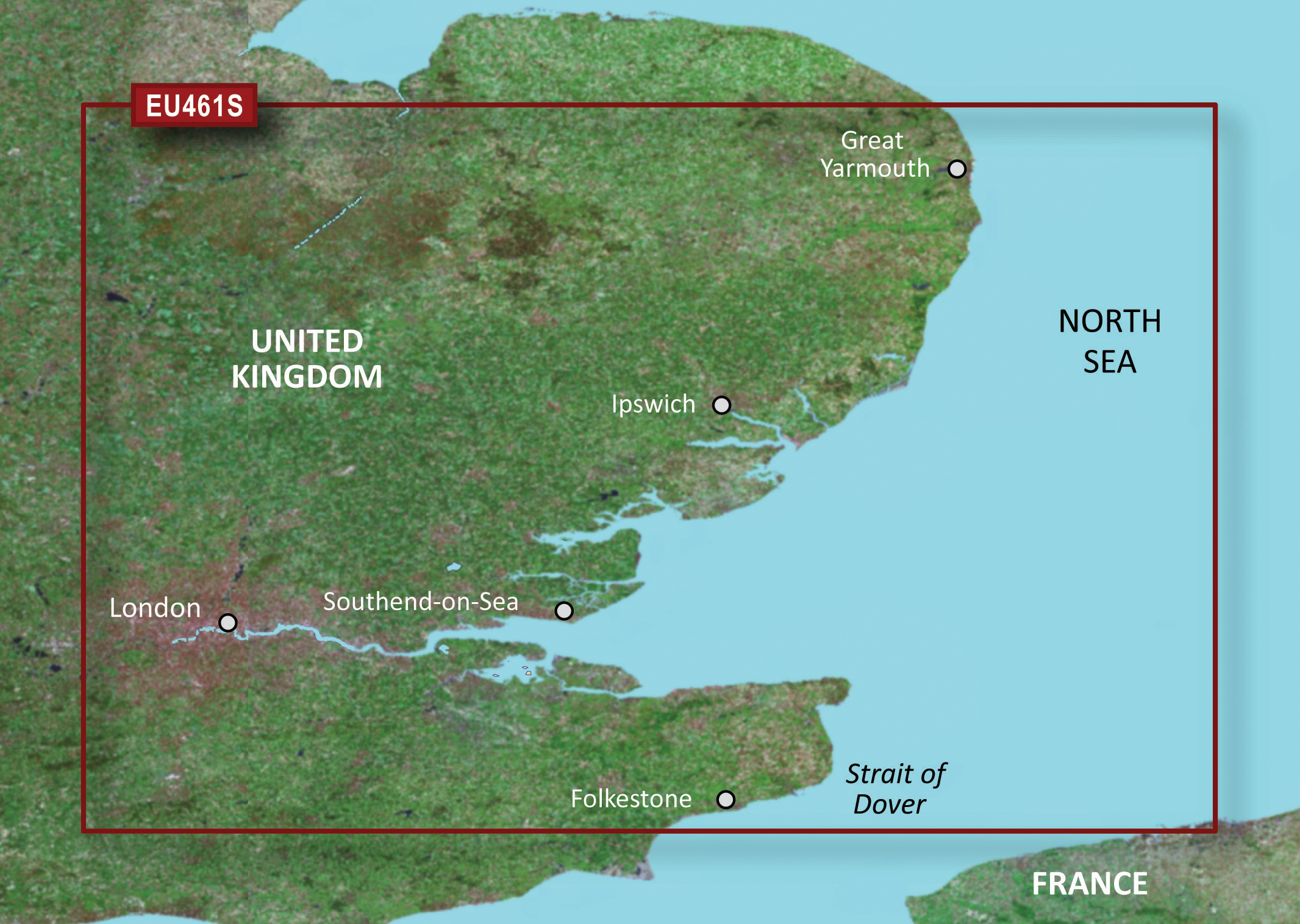 Great Yarmouth to Folkestone, including Thames Estuary and River to Teddington Lock.
VEU463S – Bristol Channel & England S/W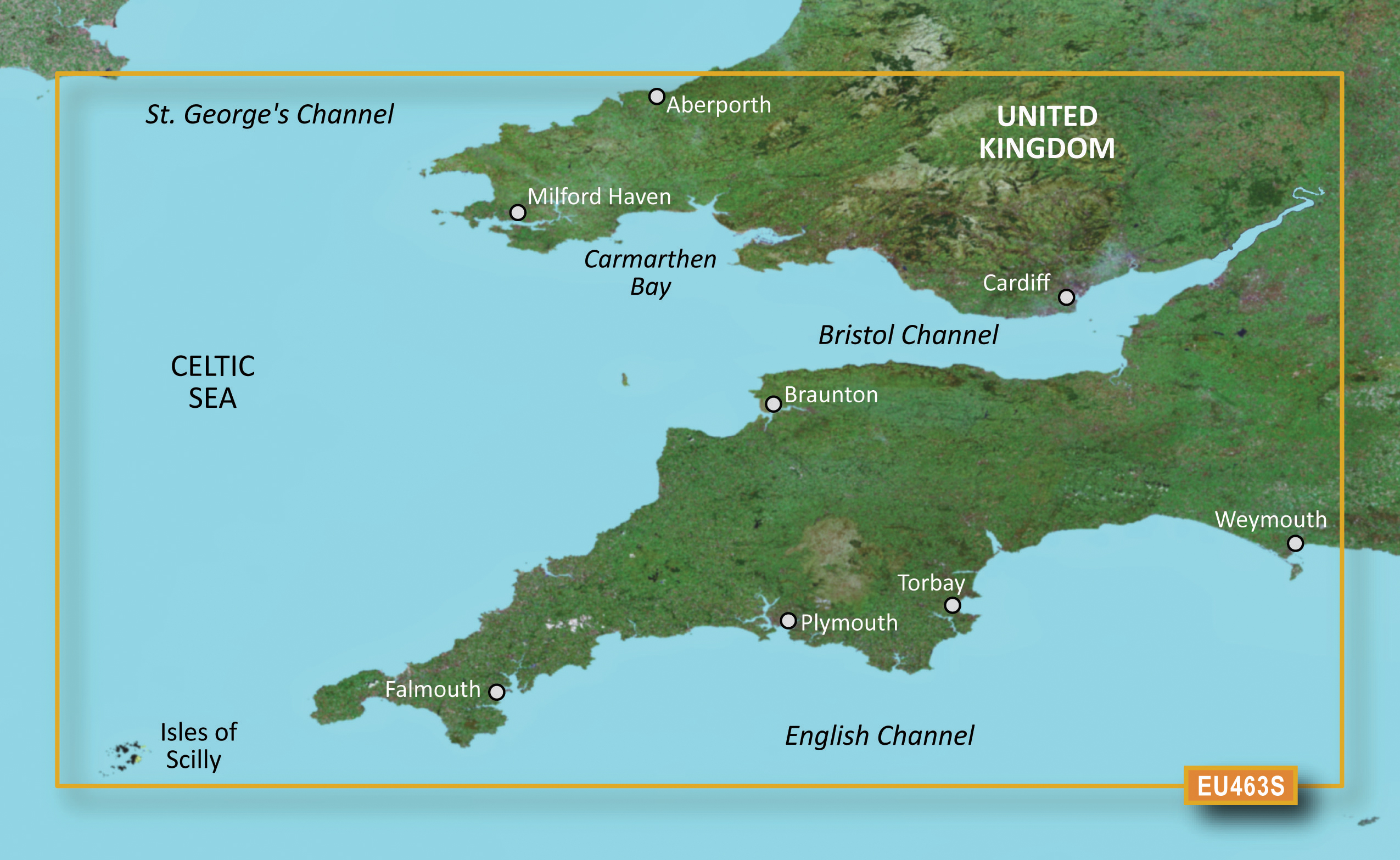 Aberporth, Wales south to the Scilly Islands and east to include Portland, South England. Includes the whole Bristol Channel.
VEU464S – Penmarch-Les Sables d'Olonne
Detailed coverage from Guilvinec to Les Sables D'Olonne including St. Nazaire, the Loire to Nantes, Belle Ile, Ile de Groix, and Ile d'Yeu.
VEU465S – La Baule-San Sebastion
Detailed coverage from Bermeo, Spain to St. Nazaire, France including La Rochelle, Cap Ferret, and La Gironde.
VEU466S – Golfe Du Lion-San Remo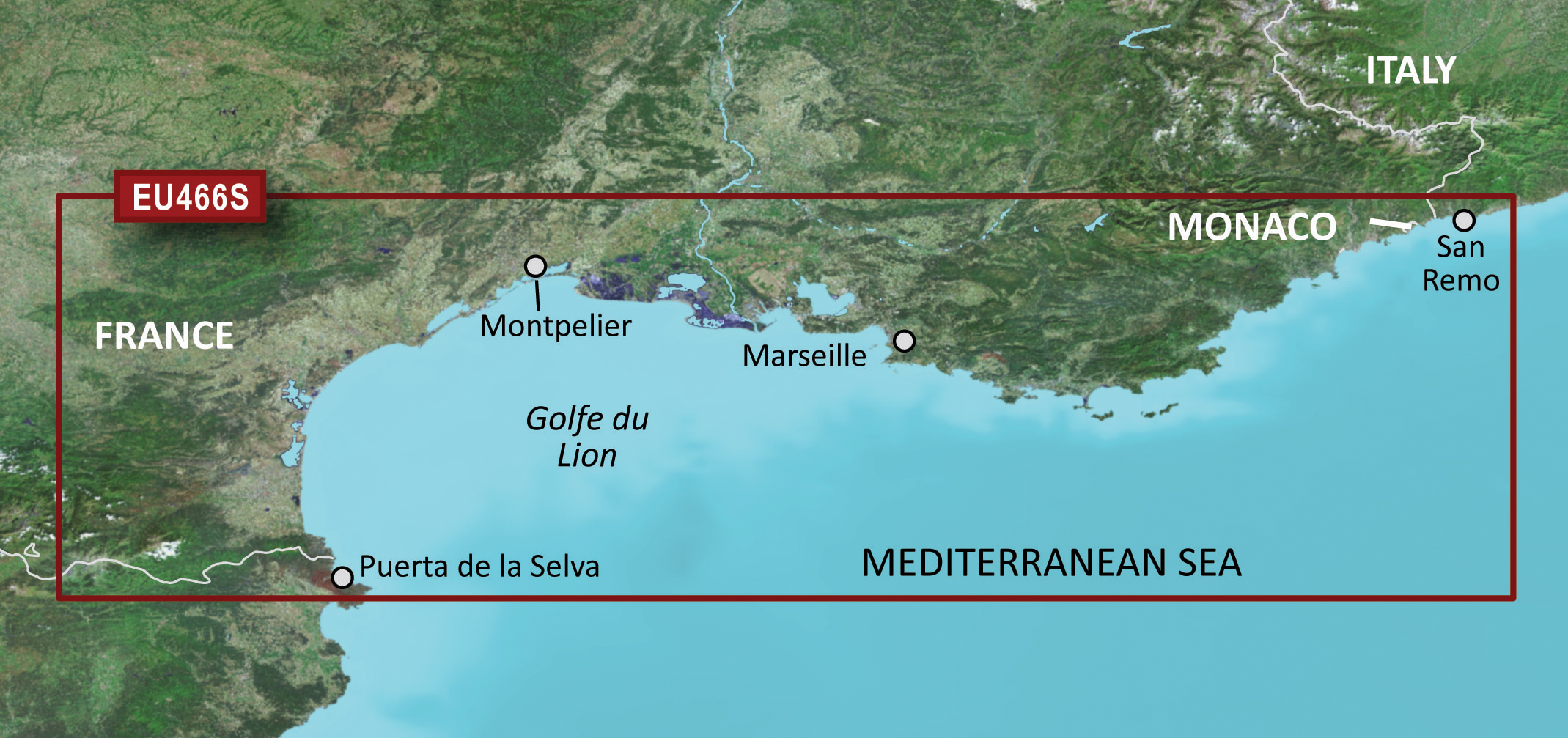 Detailed coverage from Puerta de la Selva, Spain to San Remo, Italy including Golfe du Lion, Marseille, Toulon, and Cannes.
VEU467S – Blackpool-Cardiff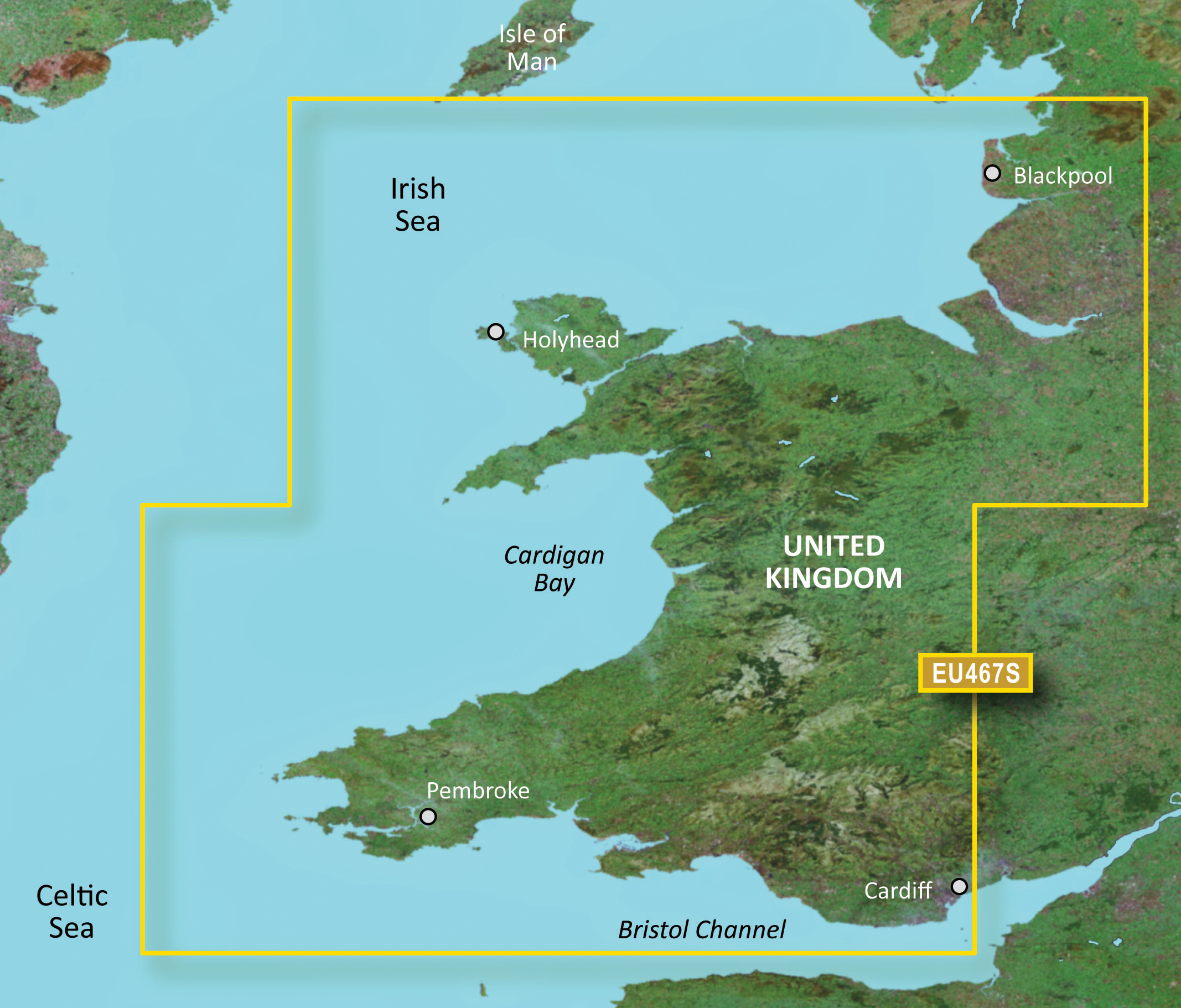 Detailed coverage from Cardiff to Blackpool including Cardigan Bay, the northern portion of Bristol Channel, Holyhead, and Liverpool.
VEU479S – Portugal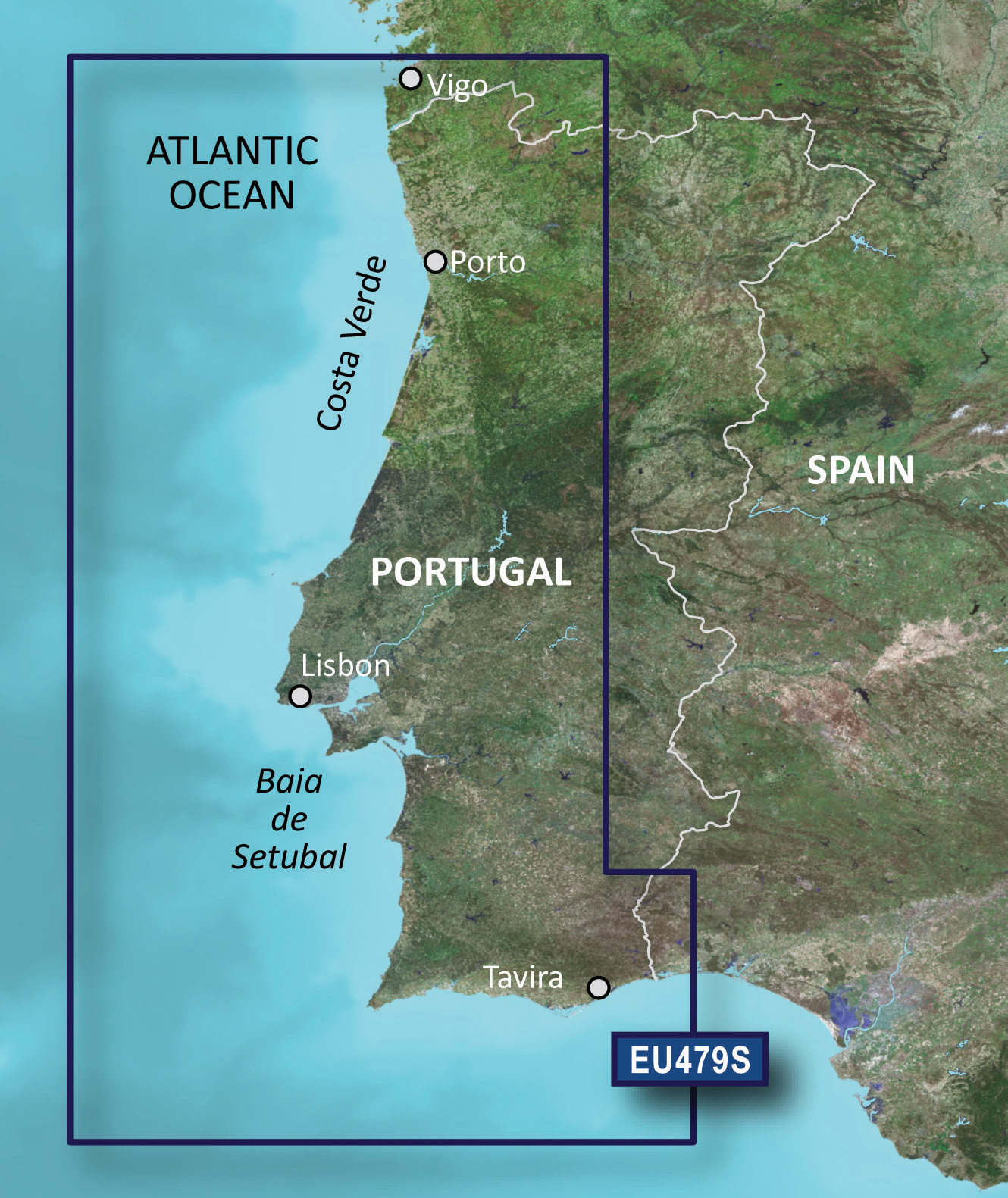 From Vigo, Spain Atlantic coast to Cabo de Sao Vicente to Ayamonte. Also including Viana Do Castelo, Porto, Aveiro, Figueira Da Foz, Nazaré, Peniche, Lisbon, Sesimbra, Sines, Ponta De Sagres, Lagos, Portimao, Vilamoura and Faro.
VEU482S – Wexford-Dingle Bay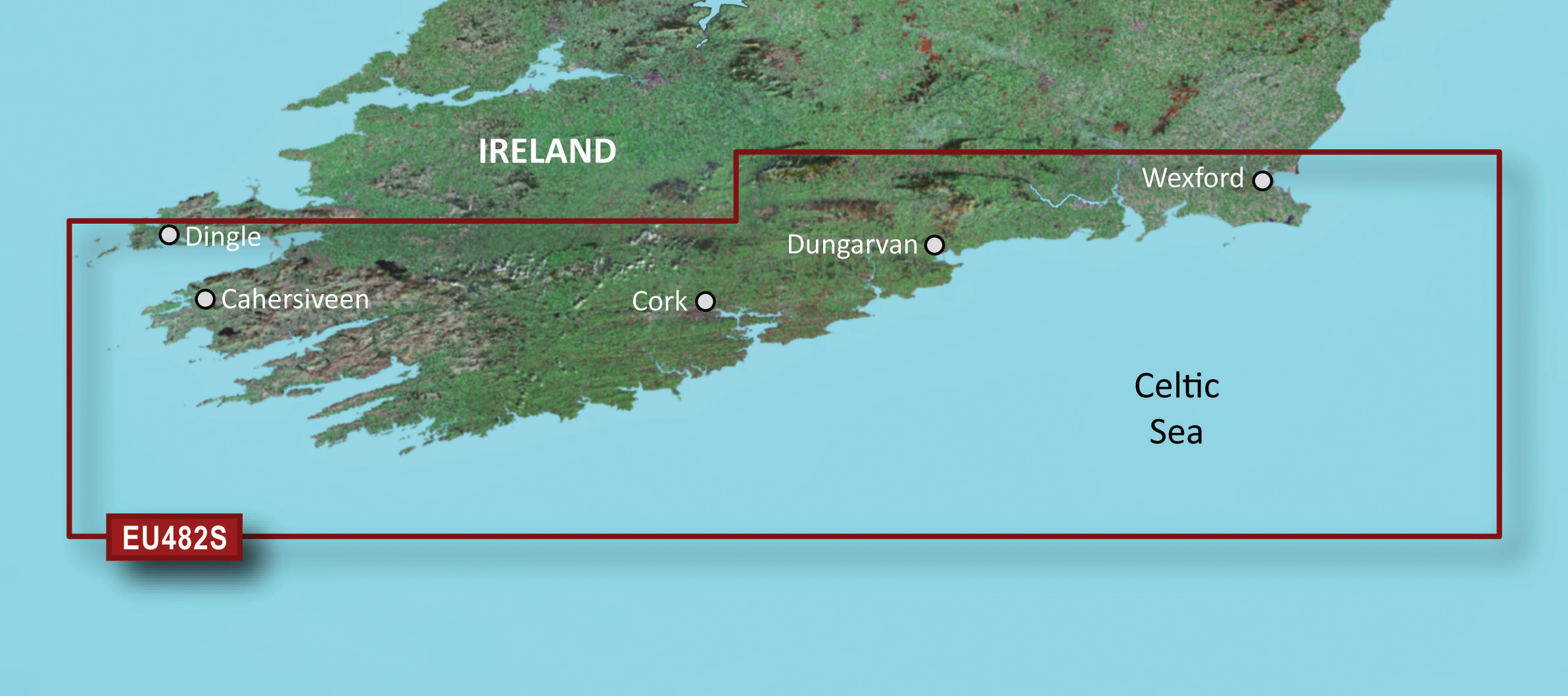 Detailed coverage of Southern Ireland from Wexford to Ventry. Also includes detailed coverage of Dungarvan, Cork, and Cahersiveen.
VEU483S – Galway Bay-Cork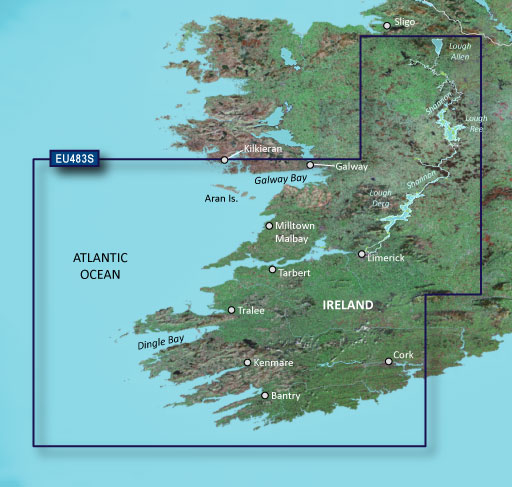 Detailed coverage of southwestern and inland Ireland from Kilkieran to Cork including Galway Bay, Dingle Bay and the Aran Islands. Coverage also includes the Shannon Inland Waterway and the Shannon-Erne Waterway including both Upper and Lower Lough Erne.
VEU484S – Ireland North-West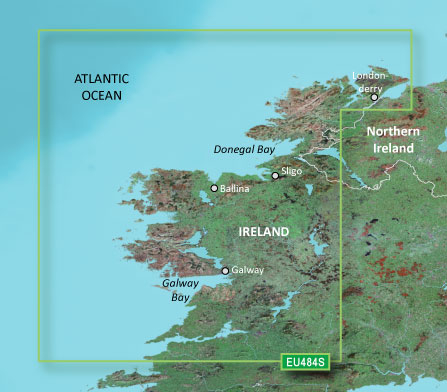 Detailed coverage of the north and western coasts of Ireland from Cork to Belfast including the entire Shannon Inland and Shannon-Erne Waterways, Galway Bay and Lough Neagh. Also included is the southwestern Scottish coast from Colonsay to Campbeltown.
VEU485S – Fuenterrabia-Gijon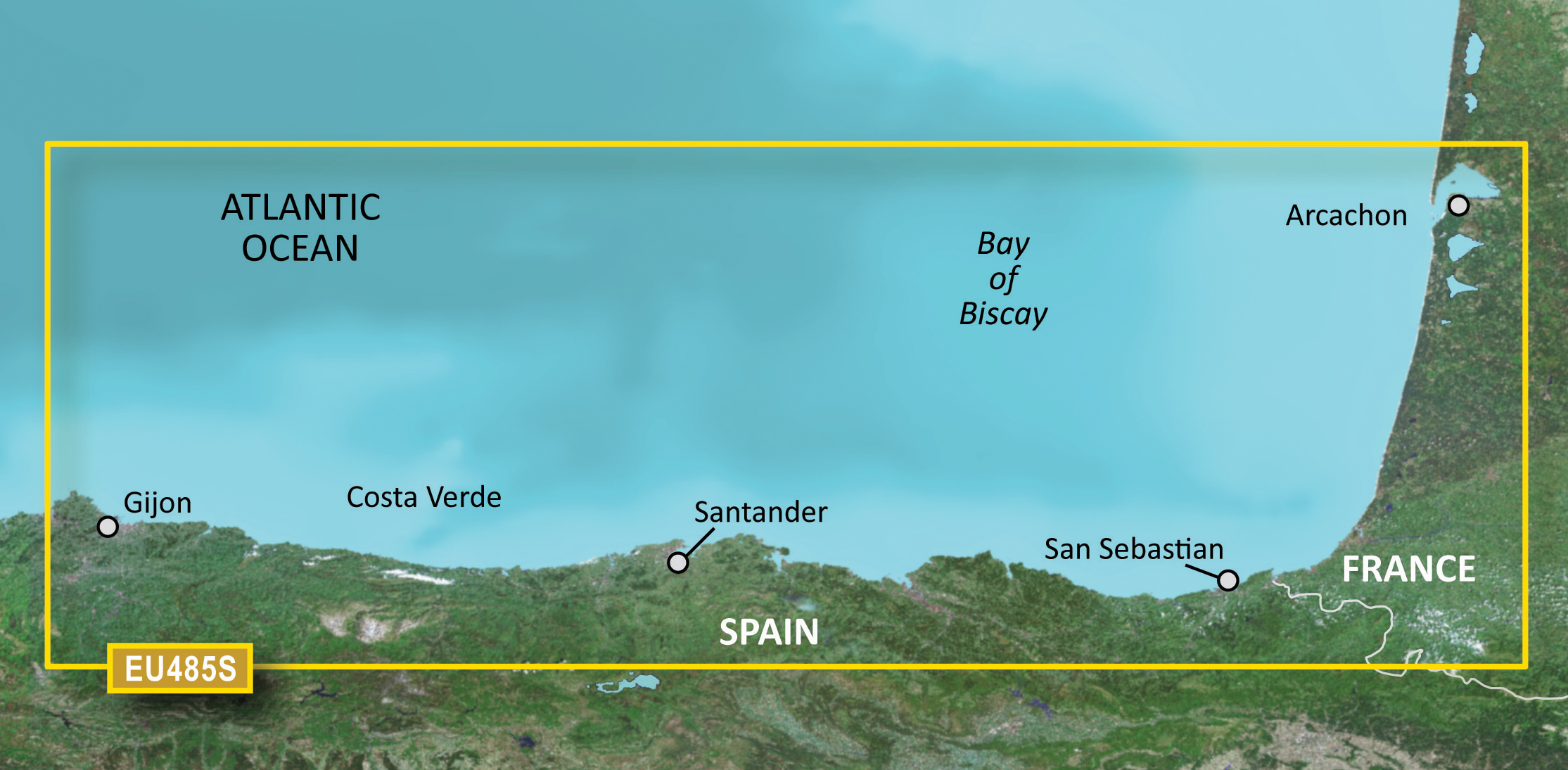 From Arcachon, France to Candas, Spain. Also including Cap Breton, Bayonne, San Sebastian, Guetaria, Motrico, Bermeo, Las Arenas, Bilbao, Castro Urdides, Santoña, Suances, Ribadesella and Tazones.
VEU486S – Galicia & Asturias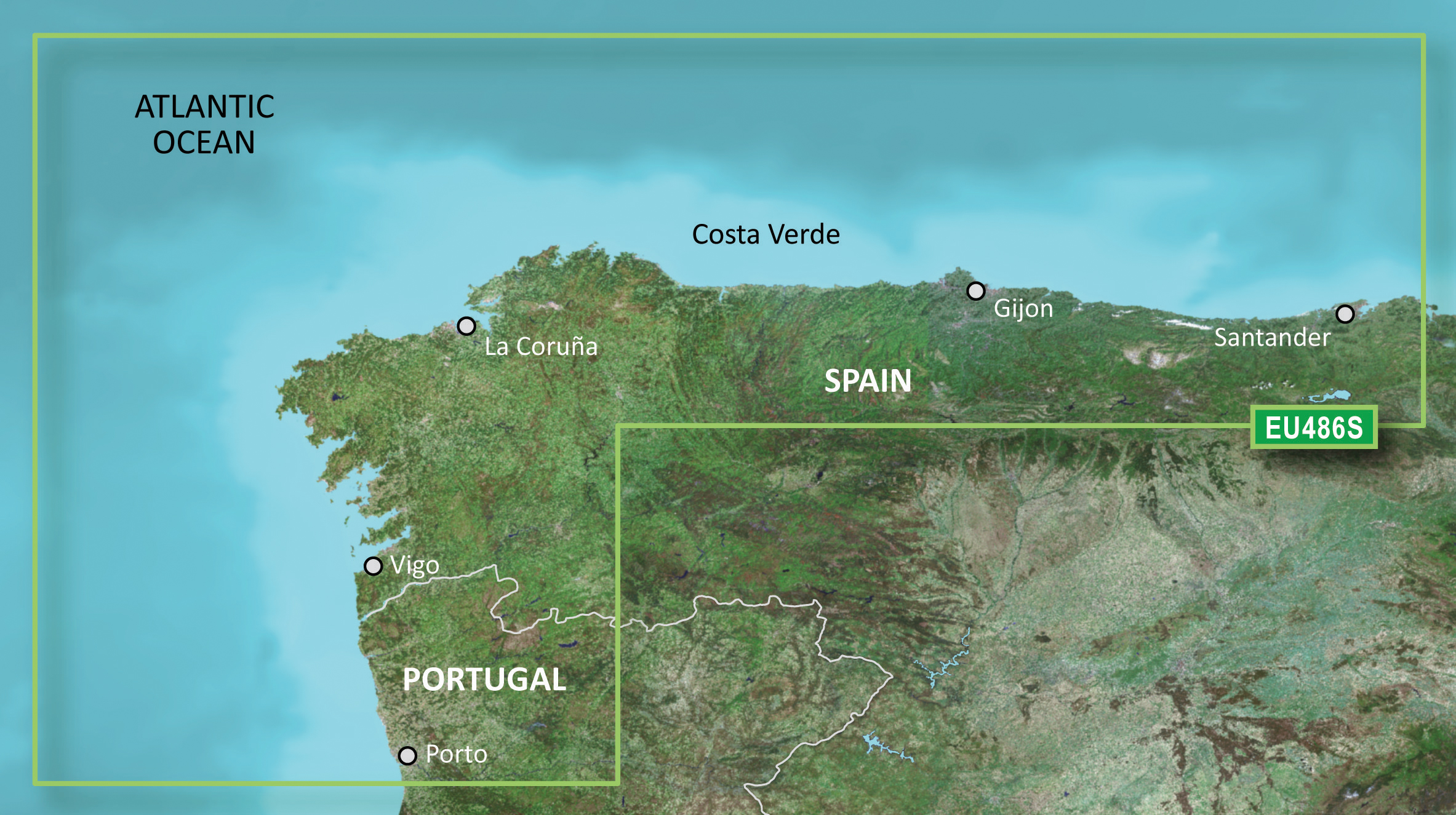 From Cabo Ajo, Spain to Praia da Aguda, Portugal. Also including Suances, Ribadesella, Tazones, Gijon, Candas, Aviles, San Juan de la Arena, Cudillero, Navia, Figueras, Burela, Los Farallones, Vivero, Ensenada de Cariño, Cedeira, El Ferrol del Candillo, La Coruña, Camariñas, Finisterre, Corcubion, Villagarcia, Marin, Vigo, Viana do Castelo and Porto.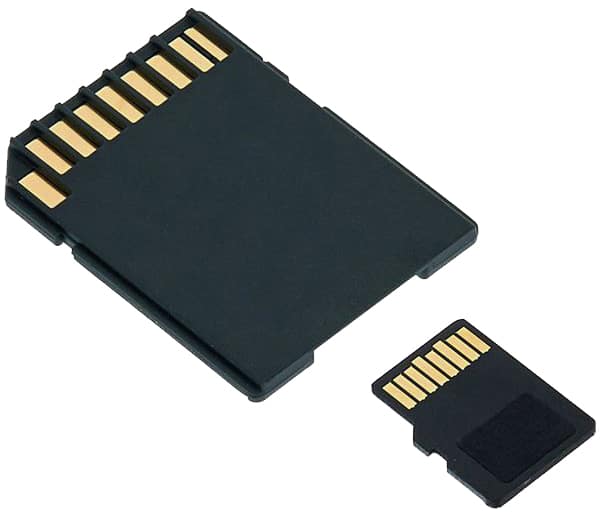 Please note: All charts come as a mirco SD inside an SD card adaptor.