Offshore knife serrated blade and shackle key spike.
Wichard's offshore serrated bladed knife is a sailing knife that stays sharp in all conditions.
Designed for sailing and for highly demanding skippers, its serrated blade enables you to easily cut all types of modern ropes including Dyneema®.
The shackle opener – marlinespike is a vital on-board tool. Each Offshore knife is equipped with an adjustable wrist strap to avoid losing your knife when using it.
Collection from store only – 18+ years only. ID may be required when collecting.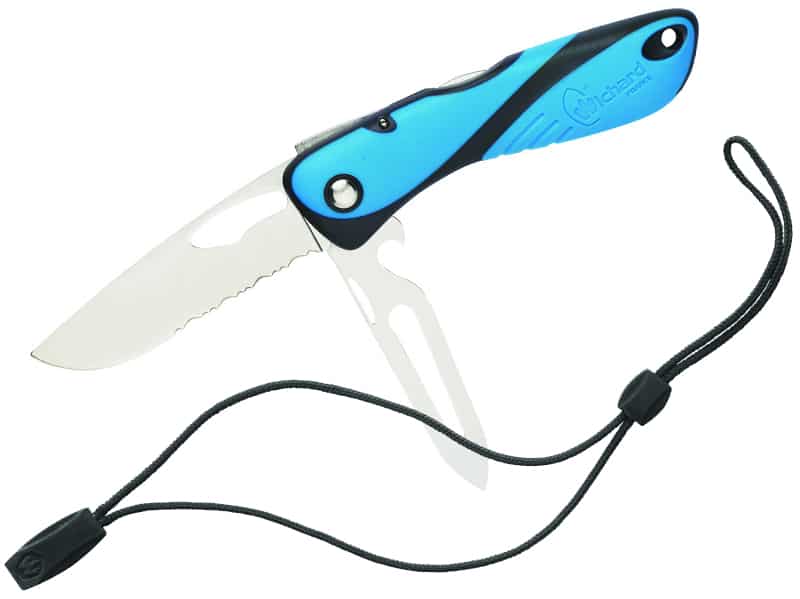 Features
Serrated blade,
Shackle key and spike,
Glows in the dark,
Safety locking blade,
Soft grip,
Single handed opening,
Remarkable cutting power,
Corrosion resistance,
High resistance handle – extreme temperatures -76ºF to +148ºF.