Bow fenders are used by sailing schools, recreational centres and those wishing to moor bow-on to marina berths. Two types are offered: 0021 and 0031 are a slimmer shape, still giving good protection but can be pulled into the hull and have a strap around the middle for secure three-point attachment.
28 x 10 x 38cm (LxDxW)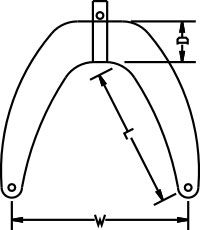 One bow fender supplied
Please Note: All fenders being sent outside of UK Mainland will be deflated.
Fenders being sent to UK mainland addresses will be inflated unless you specify differently at the time of the order.