A Self-Tailing EVO® Winch that works at the push of a button! That's exactly what you will find with Lewmar's electric winch range. Whether you buy an electrically operated winch complete or retro-fit the compact electric motor/controller unit, the electric EVO® provides improved sail control.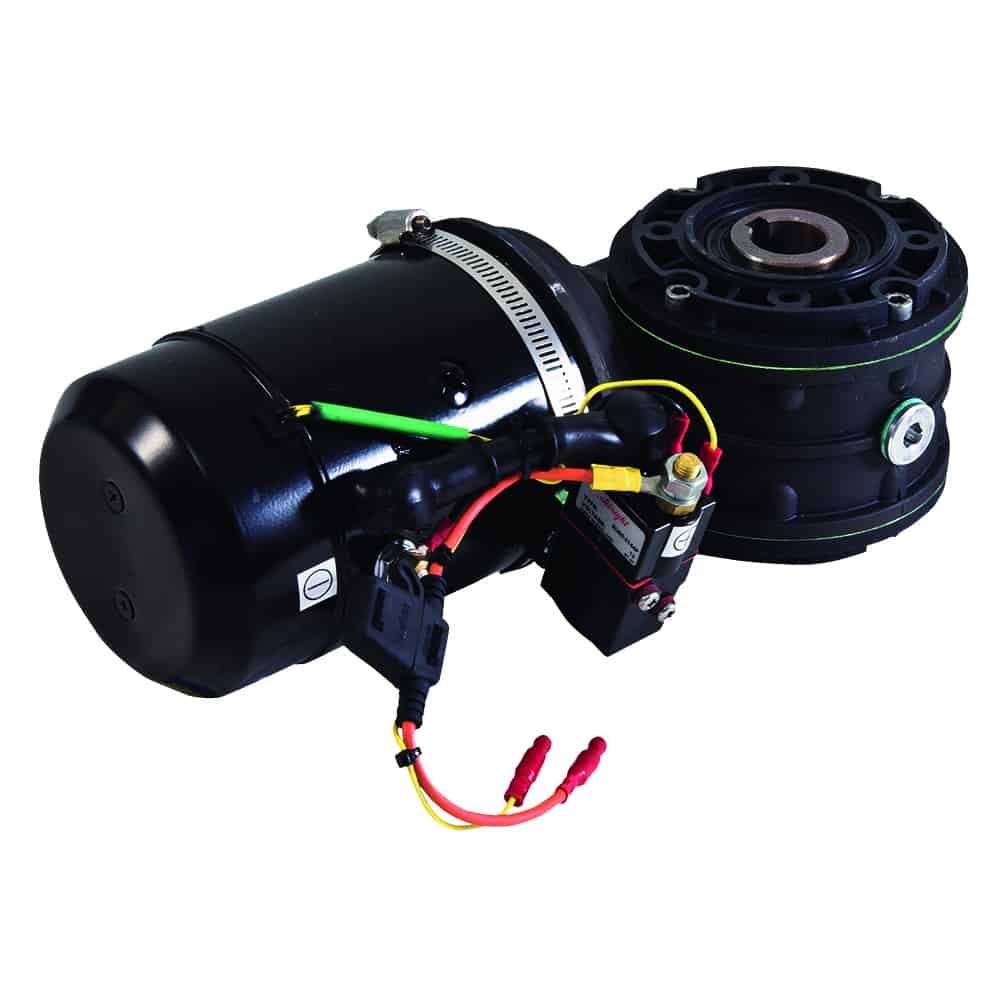 Features
Push Button Power
Quiet operation
Manual override
All the benefits of the EVO® range
Easy to install
Inclusive of contactor and motor units
Feature powerful series wound motors
Choice of two levels of control: E Series or Electric Load Sensing (ELS)
Available for Size 40, 45, & 50
E Series controller features a thermal trip. In addition to a thermal trip, the ELS Control Box cuts power when the winch reaches its Working Load Limit (WLL).  Power resumes once the load returns below the WLL.