Developed alongside the most experienced offshore sailors, tested in the roughest oceans, the HPX Gore-Tex Pro Ocean Jacket can be relied upon to keep the elements out, in the toughest conditions.
Gore-Tex Pro Ocean fabric combines the Gore-Tex Pro waterproof membrane, specifically tailored to keep out salt water, and a compactly woven durable outer protective layer for enhanced water repellency. United with a solution dyed micro-grid backer, this 3-layer fabric becomes Gore-Tex Pro Ocean, unique to Musto and the strongest foundation for all HPX wet weather gear. Maximum waterproof protection but still incredible breathability, which is why the most successful skippers always come back to Musto's Gore-Tex Pro Ocean products.
This incredible Gore-Tex Pro Ocean fabric is Bluesign approved. A stamp of approval for regulated chemicals and traceability within the textiles industry. Along with the solution dyed, micro-grid fabric backer, the outer protective face fabric is made from 100% recycled polyamide. All helping create a more sustainable long lasting product.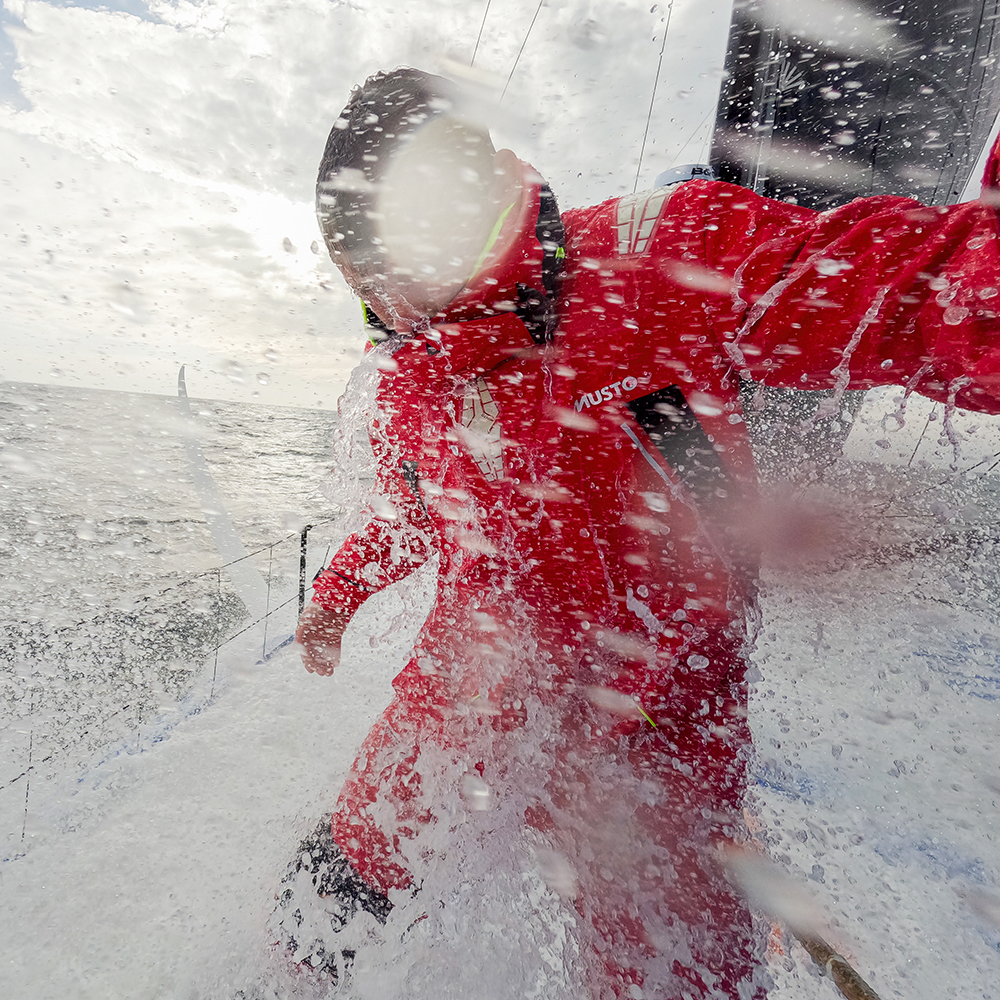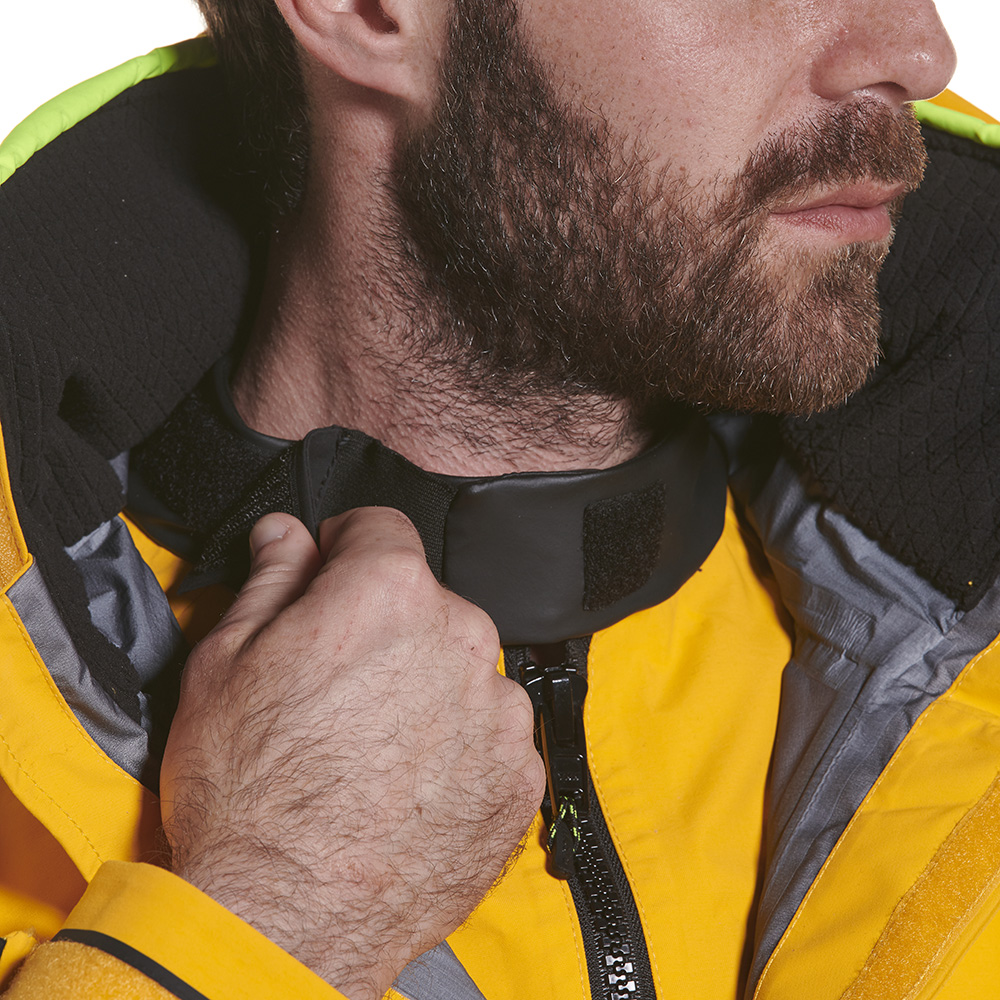 The major improvement with this jacket for extreme conditions is the dual collar system. Neatly constructed at the neck is a PU coated polyester seal with elasticated adjustment to tighten around the neck, limiting water seeping down into dry underlayers.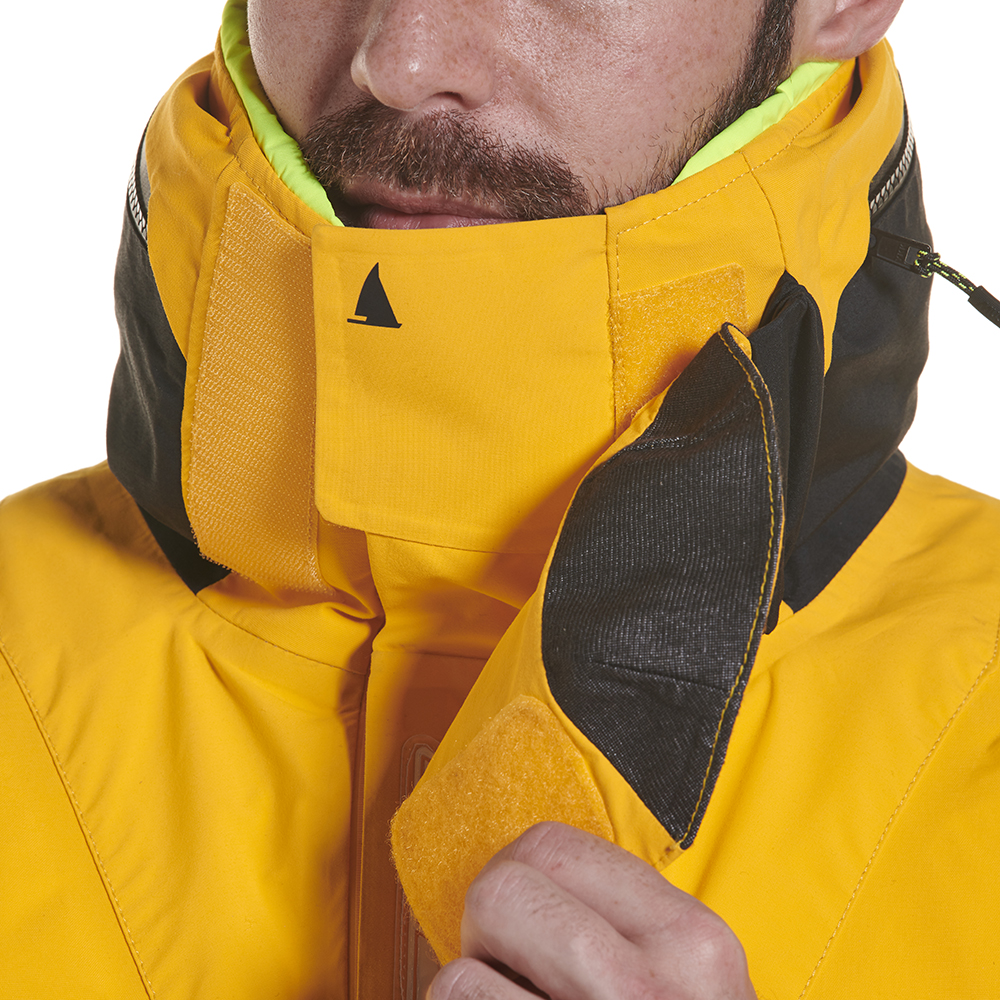 Combined with the high protective outer collar and spume guard, this jacket offers a barrier to the elements like no jacket has before.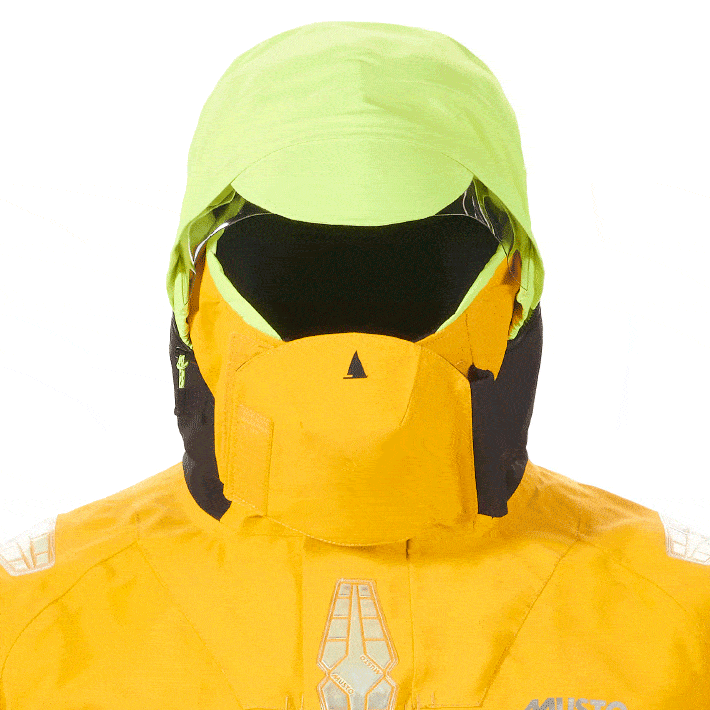 The collar features a top loading hi-vis hood resulting in a super low-profile design when this adjustable, helmet compatible hood is stowed. Not only is it more comfortable when wearing a lifejacket, but it's deployable, and stowable whilst wearing the lifejacket.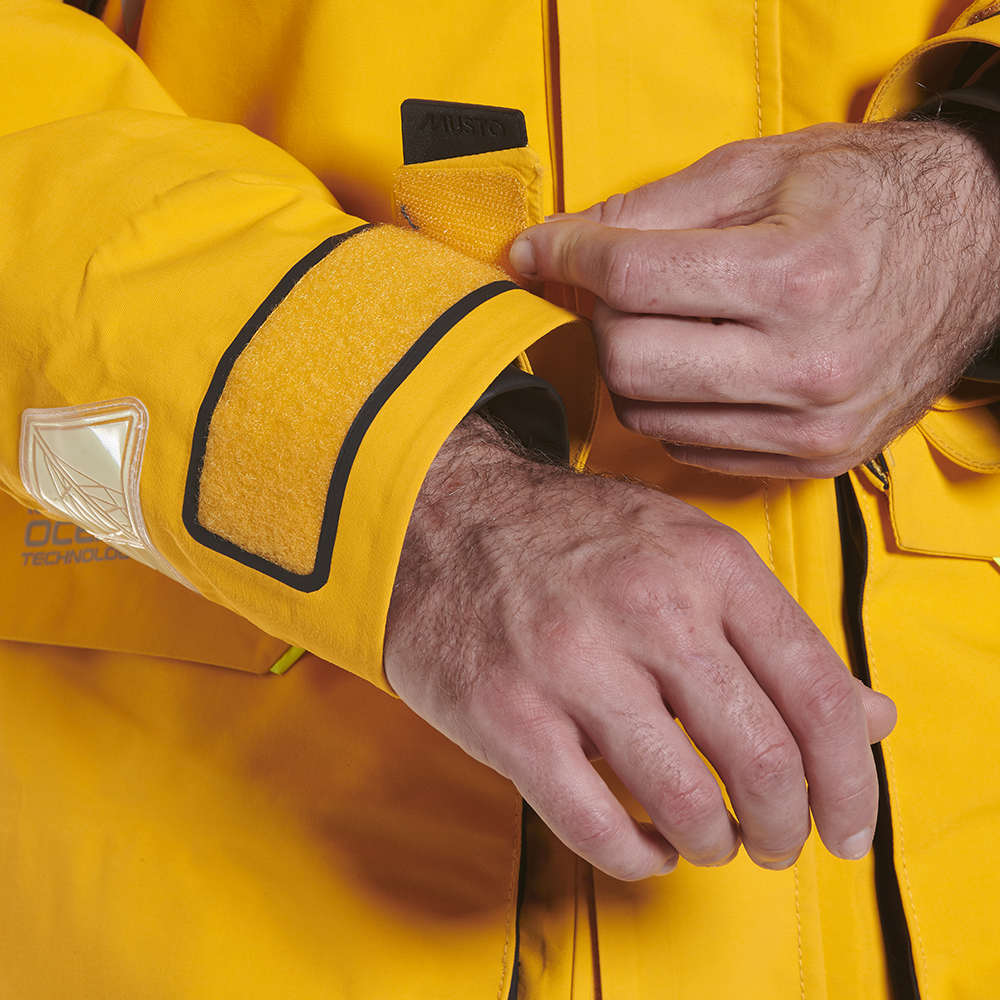 Adjustable inner & outer cuffs can be tightened for even more protection at the wrist entry points. Includes a clever split design to reduce bulk when adjusted. Hook and loop has been recessed, which can be pointed out by the outlining, to minimise catching edges on soft sea-soaked hands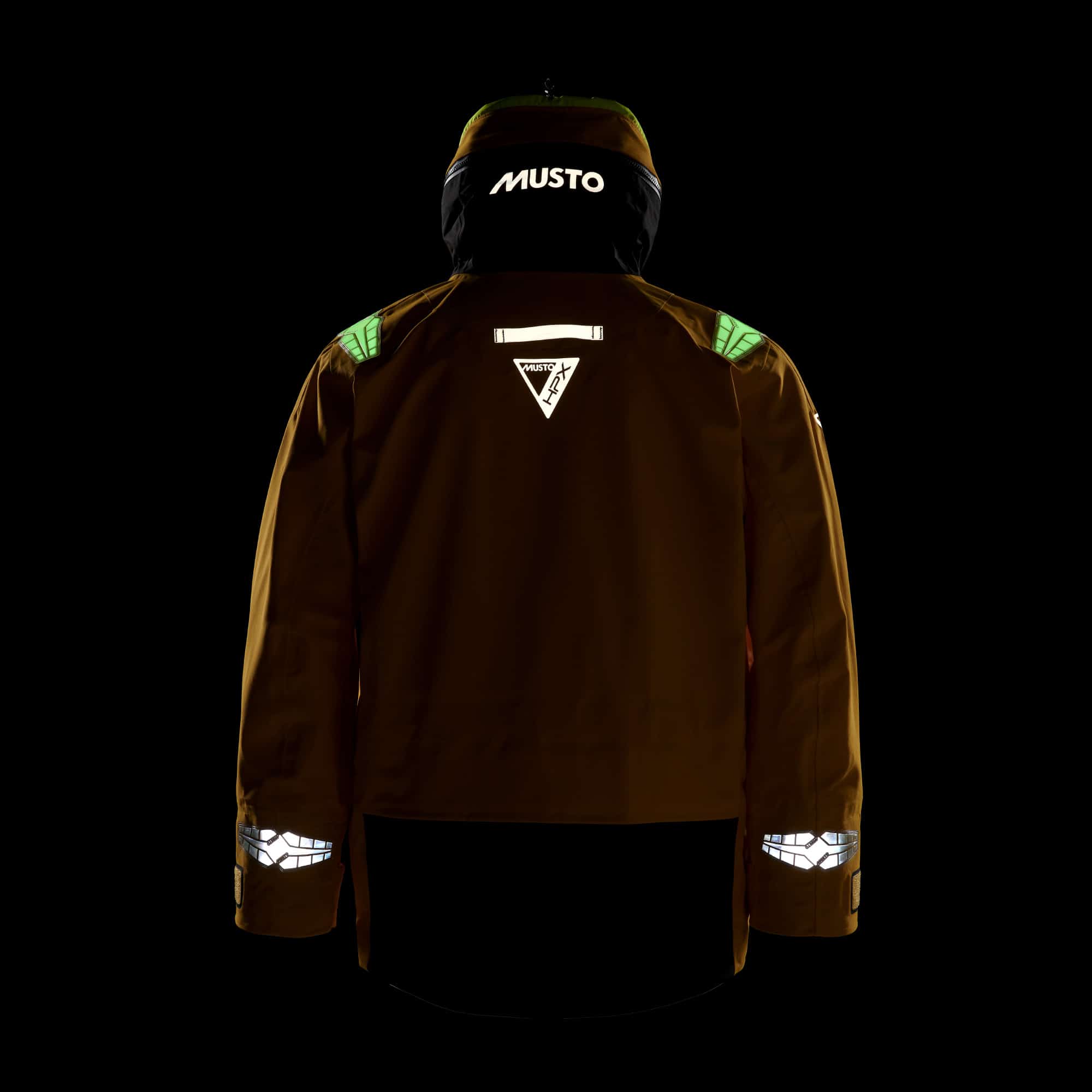 4 photoluminescent (glow in the dark) reflectors have been fitted in key areas, shoulders, and sleeve ends. These not only reflect light but will glow in the dark after being in direct sunlight throughout the day.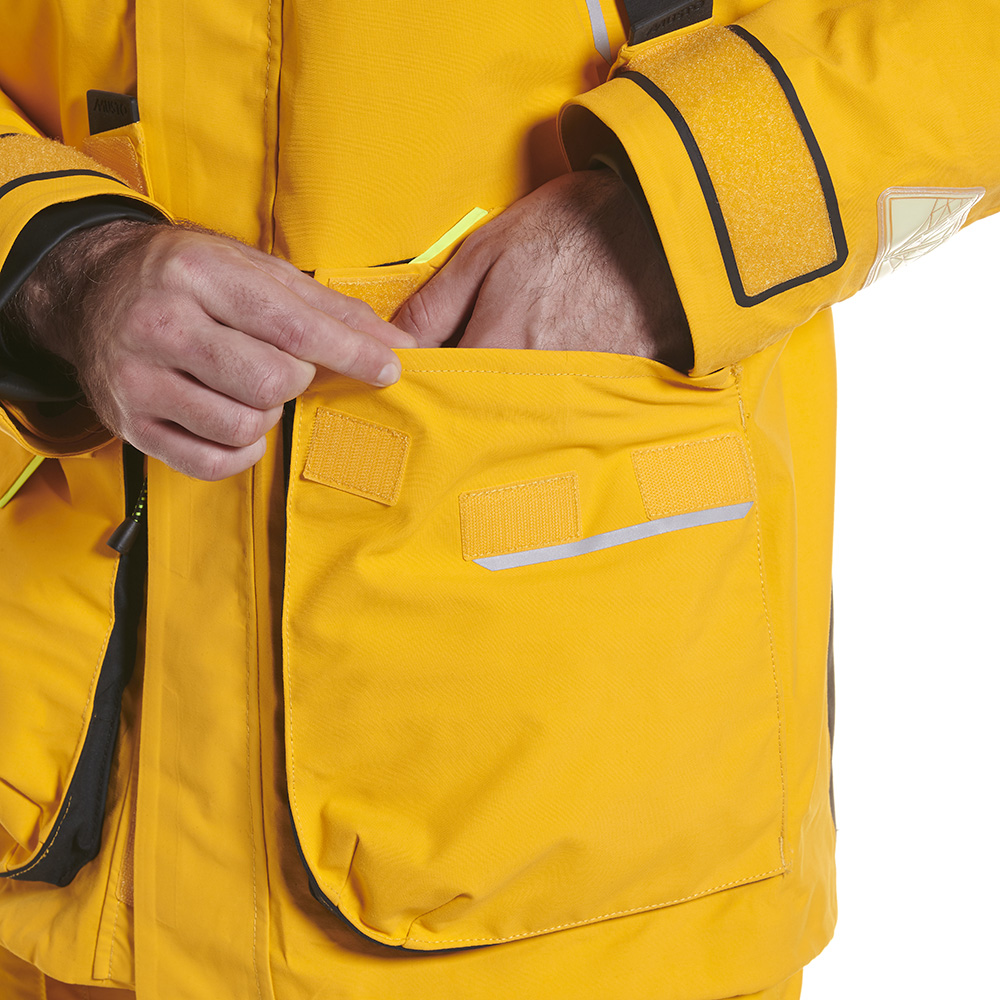 Re-designed hook and loop closed cargo pockets at the hips allows easier access into this vital generous space. Lined with Cordura® to stop your multi tools wearing through the bottom.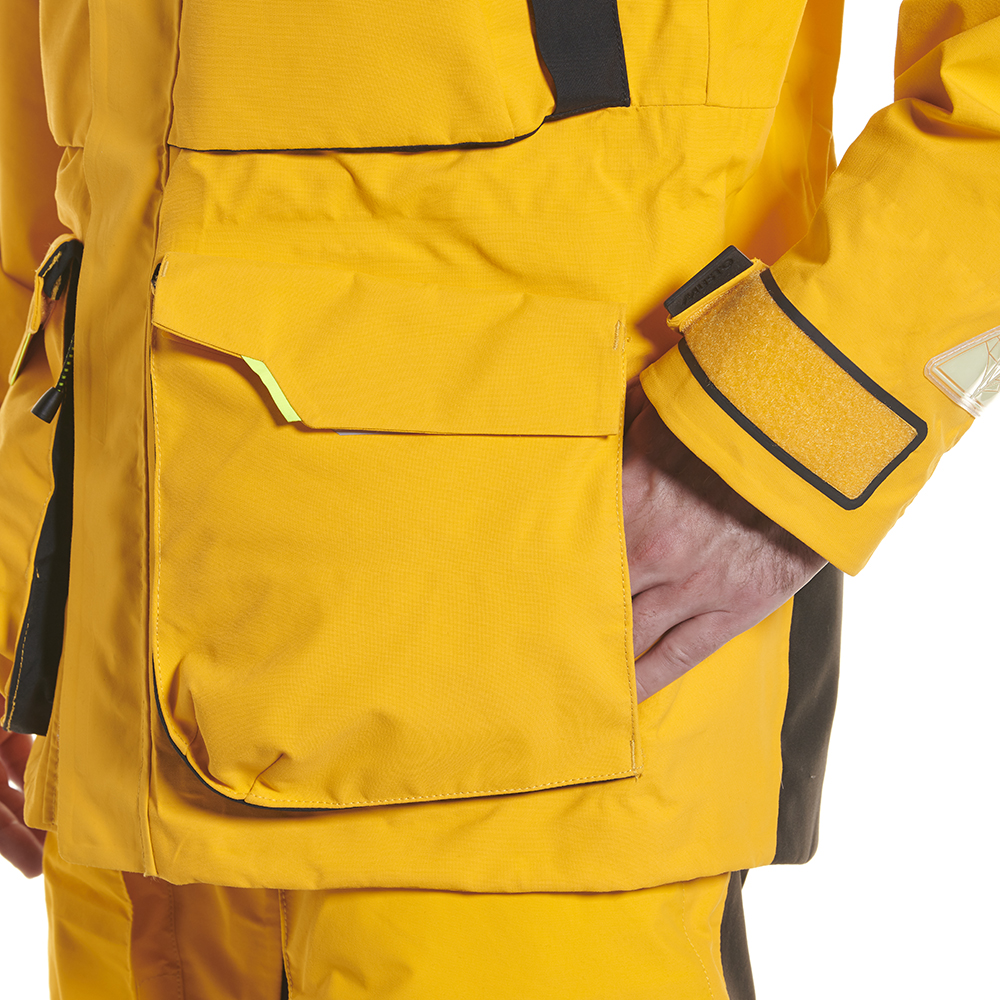 2 pairs of micro-fleece lined hand warmer pockets sit at the chest and hips to help maintain dexterous hands during bitterly cold winds. The hip pockets sit comfortably below the lifejacket position.