A Sporty Kayak Offering Excellent Performance And Comfort.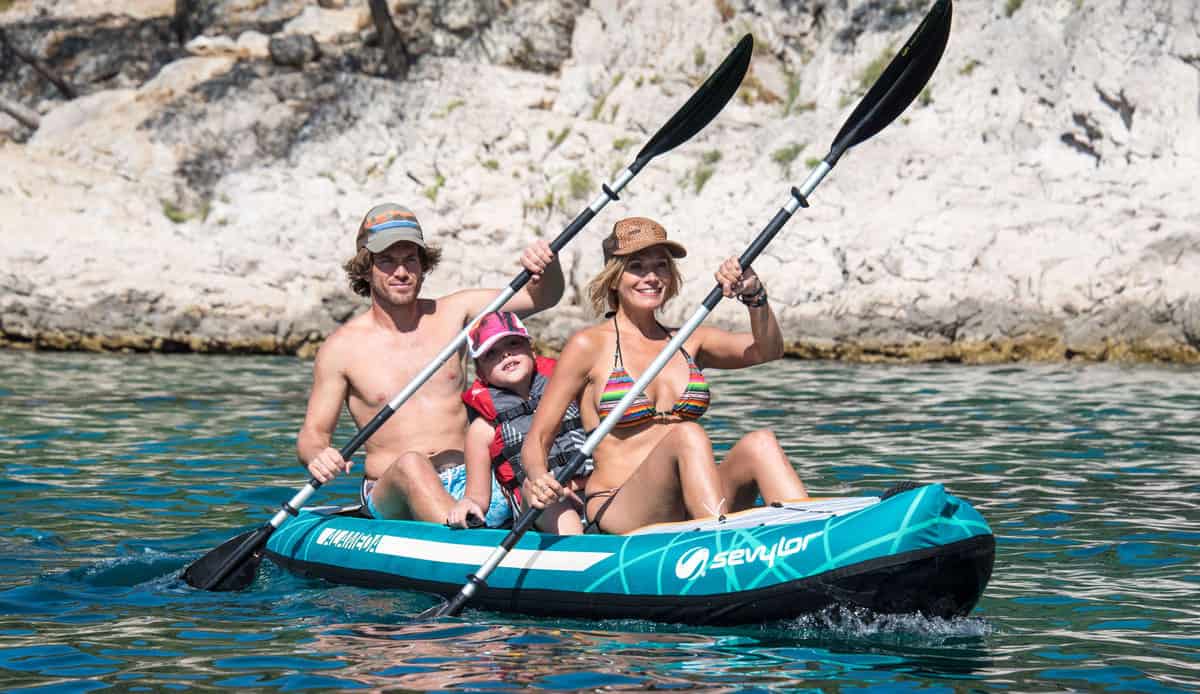 Sevy-Spension™
Sevy-Spension is a patented, unique seating system that makes paddling the kayak easier and more efficient. By suspending the seat and the paddler above the floor of the kayak there is a significant reduction in deformation of the hull resulting in a smooth, flat shape and creating less resistance in the water. The Sevy-Spension seating system results in 15% less resistance when paddling.
In addition, for any backsplash that may result in your paddling, the suspended seating will keep you dry throughout your journey.
The seat adjustment webbing, that runs the length of the kayak, can also be used to secure your belongings and keep them dry.
The Alameda inflatable kayak is perfect for a family day out, touring along sheltered coastlines or on inland waters. 
Sevy-Strong™ Tarpaulin
Heavy duty tarpaulin is remarkably robust, lightweight and water resistant. The material protects the bottom of the kayak from abrasion and damage.
Sevy-Strong™ Tarpaulin has been generously extended well above the waterline, to protect more surface area of the kayak.
Seatography™
A practical floor guide will help determine where your seat should be positioned to achieve the greatest comfort, enjoyment and usage.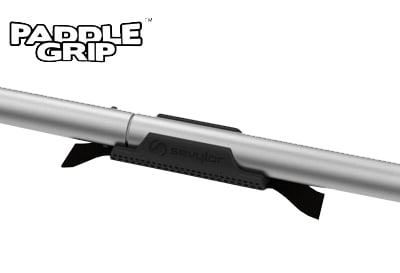 PaddleGrip™
A multi-functional carry handle and/or a paddle holder so you can relax hands free.
Features
Wide shape offering excellent stability
Boston, Mini Boston and Mini Double Lock valves for easy inflation and deflation
Easy Inflation Manometer: check pressure easily during inflation
Highly effective drainage system
Integrated large spray decks at bow and stern; spray deck at bow with bungee chord storage
2 fabric covered seats with foam backrest, taller base, storage and the innovative webbing suspension
Removable seats – easily turn the kayak into a 3 or 2-person boat
Removable fin and welded-on directional strake for excellent manoeuvrability
New molded handles on side including double function as paddle holders
Specifications
Maximum Capacity (Adults): 2
Maximum Capacity (Children): 1
Maximum Load Capacity: 210kg
Number of Inflatable Chambers: 3
Product Size Inflated: 375 x 93cm
Product Weight: 19kg
Please note: This does not come with paddles or a pump. Please see accessories tab for options.